Bryce Williams: A meticulous plan for a live televised murder
He posted live updates to social media of video he shot of his killing of a reporter and a cameraman
Ben Brumfield, Eliott C. McLaughlin and Catherine E. Shoichet | 8/27/2015, 9:27 a.m.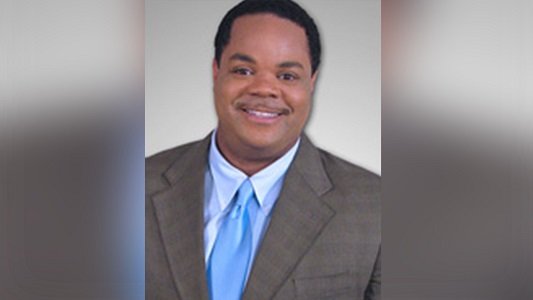 (CNN) — A disturbed mind brimming with rage, a professional media career and newly purchased guns. Vester Lee Flanagan II combined them into a real-time murder show that he choreographed in detail.
On Wednesday, Flanagan shot dead TV reporter Alison Parker, 24, and cameraman Adam Ward, 27, in Roanoke, Virginia, while Parker was live on air on WDBJ via Ward's camera, a video of the incident showed.
Flanagan, a former TV reporter himself who went by the pseudonym Bryce Williams, also wounded Vicki Gardner, head of a local chamber of commerce, whom Parker was interviewing.
As Flanagan gunned them down with six or seven shots, viewers were subject to it live, as were colleagues in WDBJ's control room. Ward's fiancee was one of them, said General Manager Jeff Marks.
Flanagan, a fired former reporter
Flanagan knew Ward. The shooter was a former colleague, who stood in the limelight as a TV reporter. He resented being removed from it when WDBJ fired him two years ago, he later wrote.
He didn't go nicely back then, and Ward recorded his emotional outburst on camera. Court documents from a discrimination suit that he filed show that Flanagan scoffed at Ward and flipped off the camera. Before police walked him out of the building, Flanagan also handed his manager a small wooden cross and said, "You'll need this."
Flanagan had not worked with Parker, the reporter he shot dead, but there were signs he resented her having been hired.
Multimedia plan
Flanagan planned meticulously to act out a lot of resentment violently and get back into the limelight before turning his gun on himself.
Flanagan, aka Williams, recorded video of his killing, which he spread on social media as he fled authorities. He appeared to have prepped his Twitter account days before the killing with a review of images from stations of his life.
During his flight, posts to Twitter appeared in the name of Bryce Williams, showing video recorded from the perspective of his gun barrel as his shots struck his victims. Many social media users were horrified by the scenes playing out before them on autoplay.
Both Facebook and Twitter quickly shut down the accounts.
While on the run, he sent a 23-page fax to ABC News under his reporter pseudonym with a few details about his career, long rants about his disappointments and a litany of people and circumstances he blamed. Parts were labeled as suicide notes.
Fled in a rental car
Flanagan had rented a car weeks before and used it in his getaway instead of his own car, a 2009 Ford Mustang.
Virginia State Police spotted the rental car on Interstate 66. A trooper tried to pull him over, police said, but he refused to stop and sped away before running off the road and crashing into an embankment.
Troopers found Flanagan inside with a self-inflicted gunshot wound, Virginia State Police Sgt. F.L. Tyler told reporters. He was taken to a hospital and pronounced dead Wednesday afternoon.