Prominent surgeon Keiffer Mitchell Sr. dies at 73
Member of iconic Baltimore family saved countless lives during medical career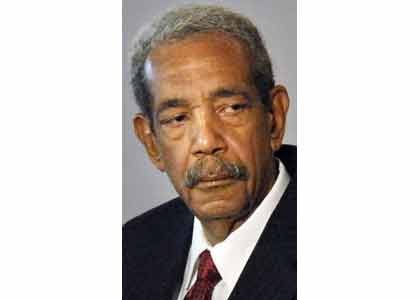 Keiffer Mitchell Jr. remembers fondly the early morning telephone calls his dad would make to him daily. And every evening, Mitchell Jr. would call his dad.
"In our society when we hear so many negative things about African-American males and fatherhood I was blessed to have for 47 years an awesome father and son relationship and a man as a dad who took us to school every day, who went to our school meetings, and attended all of our athletics and extra-curricular school events," Mitchell said, just one week after his legendary father and prominent surgeon Keiffer Mitchell Sr. died after a brief illness at the age of 73.
"It wasn't a day in our lives where we didn't think he loved us," Mitchell Jr. said. "He did all the things dads are supposed to but he went above and beyond that."
The younger Mitchell recalled how his dad regularly made time for each of his three children, Mitchell Jr.; Kelly Mitchell Newhouse; and Kathleen Mitchell. He also proved to be a beloved husband to wife, Nannette Mitchell.
"When the weekends would come and my dad had to work, he'd get up early and take us with him to work so that he would still be able to spend time with him," Mitchell said.
The elder Mitchell, a gastrointestinal surgeon, was the son of Clarence M. Mitchell Jr., a leader in the civil rights movement and a lobbyist for the NAACP.
The elder Mitchell was the first black student to enroll at Gwynns Falls Junior High School after the 1954 Supreme Court decision that ended segregation. He then attended Lincoln University and Meharry Medical College in Nashville, Tennessee, before opening a doctor's office back home in Baltimore.
Mitchell also was the first black doctor to serve on the Johns Hopkins University medical school admissions committee.
The doctor is credited with saving countless lives and helping to extending the life of many others.
"His legacy to the family is his kindness and sense of decency. But, it is also the gift of art that he left and his medicine," Mitchell Jr. said.
"The number of people who are still alive who had bad news delivered to them and he came in and helped to save them is also his legacy," he said. "I run into patients who were told that they were going to die and that was ten years ago. People have discovered tumors on their colon and my dad was able to get in there and save their lives. There are hundreds of people walking around because my father saved their life."
As grateful as his patients were, Mitchell was equally indebted to them, his son said.
"One of the things I'm most proud of was that he and my mom put me and my two sisters through college without taking out any loans," Mitchell Jr. said.
"They struggled but he didn't believe in taking out loans for school that would saddle us with debt. He didn't take many vacations and worked harder and always said that he paid full freight.