RAMBLING ROSE: Arch Social Club is alive with entertainment
Rosa Pryor | 8/28/2015, 6 a.m.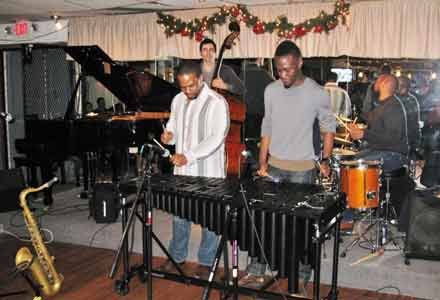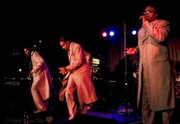 D&J Entertainment presents "Classic Soul Saturdays" on Saturday, August 29, 2015 from 8 p.m. to midnight at the Arch Social Club located at 2426 Pennsylvania Avenue featuring Van Fields' Stylistics, First Class and Boo'ne and Zo. Cash bar and BYOB or food is on sale. For more information, call 443-525-2715.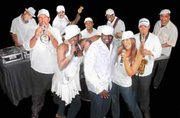 Also mark your calendar for the Maryland State Fair August 28 through September 7. It will run a full 11 days with midway rides for children and adults, food vendors, agriculture exhibits, horse racing, concerts, livestock and horse shows and much more. The fair is held at the Maryland State Fairgrounds, located at 2200 York Road in Timonium, Maryland.
Continue to mark your calendar for this one; Carlos Hutchins, renowned night club promoter, is celebrating 20 years in the marketing and promotional business on Sunday, August 30, 4-9 p.m. at the Forum Caterers, 4210 Primrose Avenue. The entertainment line-up includes: Elliott Levine, Rollex Band, Slagz Band, Ms. Sasshey, MC Booze Band and Isaac Parham band. This event will be hosted by Doresa Harvey, the Gospel Diva from Heaven 600 and honors: Tony & Michael the owners of Corinthian Restaurant and Lounge, Michael Haynie of the Holiday Inn Belmont; Mary & Myra Hendricks of Sista's Place; Dante Daniels and Candes of Maceo's and Coin's Seafood & Grill; Donna & Chuck Montgomery of Johnson's Lounge; Valerie Fraling and Rosa Pryor of the Afro-American Newspaper and the Baltimore Times newspapers; Charles "Rudy" Faison of "DipNic", Tony Randall of Phaze 10 Restaurant and Lounge, Carl Beasley of Poet's Athletic Club and so many more. I suggest to you very strongly, don't miss this one. For ticket information, call 410-448-0033 or 443-963-5711.
There are a couple of blues events coming up I want to share with you. First of all, for those of you who really know me, know that I am a strong fan and lover of the blues and Motown R&B music. So, I am looking forward to the DC Blues Festival on Saturday, September 5 from 12 noon until 7:30 p.m. It will be held at the Carter Barron Amphitheater, 16th Street & Colorado Avenue, NW, Washington, DC. I am really excited about the festival this year as I am every year. The line up includes Sharrie Williams, Princess of Rockin' Gospel Blues. She is a three-time Blues Music Awards Nominee and international performer, trained in jazz, gospel and drama. Although she credits KoKo Taylor, Etta James and Aretha Franklin as influences, her style is all her own. Also in the lineup; James Armstrong (Ambassador of the Blues); Full Power Blues (formerly known as The D.C. Blues Society Band); Jackson & Oziel (2014 D.C. Blues Society Solo-Duo Competition Winner); The Mojo Priests (2014 D.C. Blues Society Battle of the Bands Winner), just to name a few. For more information go to www.dcblues.org.
Leaving the blues party for a minute, but still in Washington, DC,, I want to mention that my good friends John Lamkin "Favorites" Jazz Quartet will entertain you on Wednesday, September 9 at the "Jazz and Blues Cultural Society, 2813 12th Street NE in Washington, DC from 6-9 p.m. with Todd Simon on organ, Jessie Moody on drums, Mike Hariston on saxophone and John on trumpet and flugelhorn. For more information, email John at: jrlamkin2@gmail.com.