RAMBLING ROSE: Arch Social Club is alive with entertainment
Rosa Pryor | 8/28/2015, 6 a.m.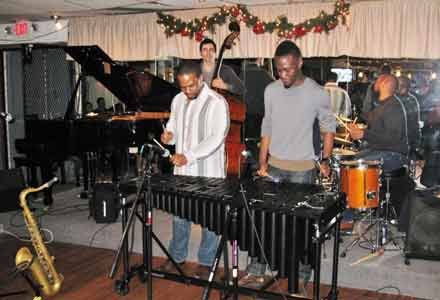 Let's go shopping! There will be a "Fall Expo" on Wednesday, September 16 from 10 a.m. to 3 p.m. at the State Office Complex, 201 W. Preston Street. It will be the ultimate shopping experience. Vendors will have clothes, hats, gloves, jewelry, shoes, pocket books, arts and crafts, CD's, food, just lots and lots of everything including "Rambling Rose" books; both of them, yes, I will be there too, doing a book signing. It is free and open to the public. There are spaces for more vendors, just call 410-787-8376 or go to brian.neal@maryland.gov.
Meet me at Mike Jones "Old School All White Virgo Cabaret" on Sunday, September 13 from 5-9 p.m. at the Patapsco Arena, 3301 Annapolis Road. BYOF and cash bar; live entertainment by the Rollex Band and music by DJ Mike Jones and DJ TC Flash, "Rambling Rose" will also be there for a book signing, cash, check or charge will be accepted. For ticket information, call 443-525-5016.
Curator, Stuart Hudgins will host "Billie Holiday's Life in Music", which will start on Sunday, September 6, and will run until October 3, 2015 at the Eubie Blake Center on Howard Street. The exhibit is a part of a series of celebratory events marking the centennial year of the great jazz vocalist Billie Holliday in her hometown of Baltimore. The interactive exhibition allows visitors to view photos and rare film clips of Billie Holiday's performances and interviews and to listen to her music recordings. Holiday was born on April 7, 1915 and raised in Baltimore. Her Baltimore years are fundamental to her career in music. For more information, contact Stuart Hudgins at 443-925-8771 or email: stuhud093@gmail.com.
My goodness, I believe I am out of space, Remember, if you need me, call me at 410-833-9474 or email me at rosapryor@aol.com. UNTIL THE NEXT TIME, I'M MUSICALLY YOURS.