Ravens starting offense back on track in dress rehearsal but reserves struggle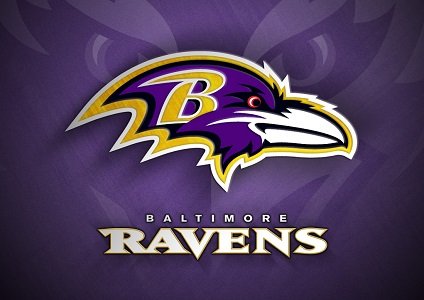 The Baltimore Ravens are a team that is known for having depth on their roster. That depth is something that is becoming a concern for them now. The third preseason game is known as a dress rehearsal for the starters. They got off to a good start, taking a 10 – 0 lead in the first quarter. Things got ugly when the reserves came in. Timmy Jernigan (knee), Ryan Jensen (concussion) and DeAngelo Tyson (shoulder) all suffered injuries.
Head coach John Harbaugh spoke about how he expects the reserves to go out and play as well as the guy in front of them. He pointed out that sometimes they do so and sometimes they don't. Tonight was one of those nights when they didn't.
"They have been challenged, have seen a lot of growth," Harbaugh said. "A lot of guys are playing probably a little ahead of where they are on the depth chart, in terms of the 'twos' playing with the 'ones' the last couple of weeks, and the 'threes' playing with."
Steve Smith Sr. and Joe Flacco connected on a 63 yard play for a touchdown which put the Ravens out to an early lead. The Ravens were able to score on the next two scoring drives as well. Smith was ejected after a fight ensued when the Ravens reacted to Kamar Aiken being driven to the ground head first after making a catch. There were numerous scuffles that broke out, but Smith and Redskins corner Chris Culliver carried on longer than everyone else. As a result, they both were ejected.
Harbaugh had some choice words for Redskins head coach Jay Gruden during the melee as well. He said that there was something said on the Redskins sideline. Whatever was said drew a reaction from the fiery Harbaugh. Harbaugh was on the field initially to break up the fight because he felt that the referees weren't calming the situation down quickly.
Matt Schaub came in late in the second quarter and struggled mightily. Joe Flacco came out a bit earlier than anticipated. Flacco had a brief explanation for why Schaub may have struggled early. "I felt bad for Matt [Schaub], because he had no idea," Flacco said. "The plan was for at least me to play through the half, maybe come out in the third quarter. I kind of felt bad for Matt, just throwing him out there, because he wasn't warmed up or loose."
Schaub was able to complete three out of seven passes for 17 yards and was intercepted once. The interception came on an ill-advised sideline throw. He was trying to get throw the ball away to avoid the sack but didn't get enough on the throw resulting in an interception by Jackson Jeffcoat.
The Ravens reserve offensive line got pushed around. Jeffcoat was able to beat Jah Reid off the edge and register a sack/fumble. It was very difficult for them to get anything going in the running game also. The team was really trying to get a look at Buck Allen and Terrence Megee since top back up running back Lorenzo Taliaferro went down and will be out for a few weeks. Allen fumbled on the goal line just before he hit pay dirt and Marlon Brown recovered it in the end zone. The play was ruled down at the spot that Allen fumbled because an offensive player can't advance a fumble into the end zone for a touchdown.