Doctors pioneer alternative procedure for removing painful fibroids
LAAM-BUAO technique offers an alternative to hysterectomy
Ursula V. Battle | 12/4/2015, noon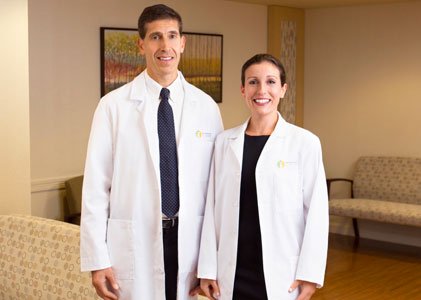 BALTIMORE — According to The Center for Innovative GYN Care (CIGC), by age 50, eighty percent of women will have fibroids, non-cancerous growths that originate from the muscle of the womb. CIGC further notes that African American women are three times more likely to have these painful and often infertility-causing cysts.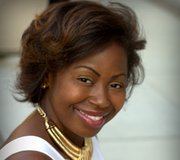 Unfortunately, many women are told their only option for removing fibroids is to have a hysterectomy. A hysterectomy is a surgery to remove a woman's uterus. The uterus, also known as the womb, is where a baby grows when a woman is pregnant.
Additionally, even the women who are told about myomectomy surgery – a procedure that only removes fibroids while keeping the uterus in place – are often instructed to have an open procedure, which requires larger incisions and can cause more complications and longer recovery times than newer minimally invasive myomectomy surgery techniques.
Such was the case for Rashetta Fairnot. The Philadelphia, Pennsylvania, native suffered from painful fibroids for more than a decade. According to Fairnot, she had periods that would last a full week and sometimes twice in month with pain so bad that she could hardly get out of bed.
"I actually had a date scheduled to have an open myomectomy done," recalled Fairnot. "But I cancelled it because I was uneasy about it and it didn't settle well in my spirit. I wasn't comfortable with such an open surgery. A friend of mine told me about Dr. Paul MacKoul and a procedure he had performed on her called a LAAM myomectomy. She strongly advised that I have a consultation with Dr. MacKoul at The Center for Innovative GYN Care."
She added, "I met with Dr. MacKoul, and his prognosis was much more encouraging than what the other doctors had told me. With the [CIGC] myomectomy, the recovery time is much faster, and I could get pregnant one day. So I decided to have the LAAM myomectomy."
Fairnot, who is now 33, was 32-years-old when she had the myomectomy last year. Developed by surgeons at The Center for Innovative GYN Care, LAAM-BUAO is a hybrid myomectomy technique.
LAAM (Laparoscopic Assisted Abdominal Myomectomy) provides greater flexibility to effectively remove fibroids, despite their location, size or quantity. LAAM is a minimally invasive procedure with only two small incisions that can be completed in about an hour. Because the surgeon is able to feel the fibroids, LAAM is the least invasive technique used for a myomectomy.
BUAO (Bilateral Uterine Artery Occlusion) is the blockage of the uterine artery during the procedure to control bleeding. In general, the LAAM-BUAO procedure takes one hour (standard and robotic procedures are up to four hours), can be performed as an outpatient procedure, and significantly reduces recovery time and surgical complications.
"With the LAAM surgery, I was able to have my fibroids removed with two small incisions and was back to work within a few weeks," said Fairnot who now resides in Silver Spring, Maryland. "I am very glad my friend told me about The Center for Innovative GYN Care and the LAAM procedure."