In William Porter trial, experts disagree on when Freddie Gray injured
Doctor says Gray's injury would've rendered him unable to breathe, speak immediately
Eliott C. McLaughlin and Aaron Cooper | 12/10/2015, 2:26 p.m.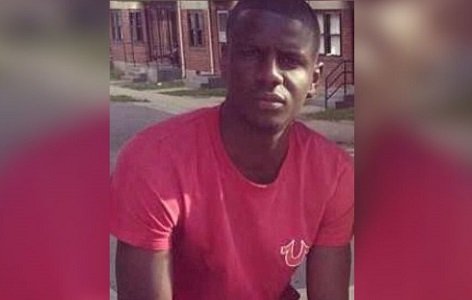 BALTIMORE (CNN) — Freddie Gray's fatal neck injury could not have happened before the police van's fourth stop, as alleged by the prosecution, a neurosurgeon called by Baltimore police Officer William Porter's defense team testified Thursday.
Porter, 26, is the first of six officers to face trial in Gray's April death, and the timing of the 25-year-old's fatal neck injury is key because Porter has testified that Gray didn't ask to be transported to the hospital until the fourth of six stops along the 45-minute ride to the police station. Porter relayed the information to the driver, he testified Wednesday, but he didn't call a medic because Gray didn't appear injured and didn't articulate what was wrong.
On the stand Thursday, Dr. Matthew Ammerman told the court that Gray's injury was not survivable and that it would have immediately brought Gray's ability to breathe and speak to a halt, rather than affecting him progressively.
"I believe he had a complete spinal cord injury at the time of injury," Ammerman said. "He couldn't say he is short of breath (after the injury) because he couldn't speak."
Experts disagree
Ammerman -- who acknowledged he was being paid $10,000 for his testimony, plus $4,000 to $6,000 for his review of records -- further testified he was aware of previous expert testimony that Gray might have survived if he'd received prompt treatment, but he did not concur.
"I believe that, unfortunately, with these types of spinal cord injuries, the result is death," the neurosurgeon said.
As for the state's contention that Gray had a seizure between the fifth and sixth stops -- thus allegedly explaining the banging that Donta Allen, another detainee in the van, reportedly heard -- Ammerman said, "I just don't see how a patient could move their head with that type of injury."
A previous defense witness, Dr. Vincent Di Maio, a forensic pathologist, testified he believes Gray's fatal injury happened later -- between the van's fifth and sixth stops. A medic was called during the sixth stop.
Di Maio also said that he believed Gray's death should've been deemed accidental, despite Dr. Carol Allan, the assistant state medical examiner, testifying Monday that she classified Gray's death as a homicide because of the delay in getting him medical attention. She also asserted that Gray suffered his neck injury between the van's second and fourth stops, probably when the van stopped suddenly.
Prosecutors allege Porter did not promptly summon medical assistance for Gray, nor did he buckle him into a seat belt, as was department policy.
Officer took stand
Porter contended during his four-hour testimony Wednesday that of the roughly 150 prisoners he has placed in a police wagon since joining the Baltimore Police Department in 2010, none was secured with a seat belt -- in part, out of concern for officers' safety while in the wagon's tight quarters. Prisoners were never secured with seat belts during field training, and though cadets were instructed to secure prisoners with seat belts, they were not shown how, Porter said.