Blackonomics: Stop wasting your tax refund
James Clingman | 12/16/2015, 9:26 a.m.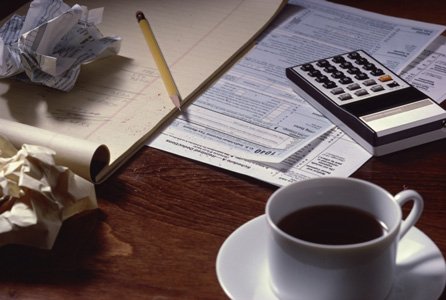 (NNPA) — As we talk about what to do and not do with our dollars during the holiday season, retailers are eagerly awaiting and preparing for another way to get your money. After the "after Christmas" sales, furniture stores, electronics outlets, car dealers, and anyone else with something to sell will be licking their lips about yet another high-spending season. It is a time of the year when consumers are quite vulnerable because many of us feel like we have "extra" money to spend. That extra money is called "tax refunds."
Other than folks who get the earned income credit, most people do not view tax refunds as their own money that has IRS has held for a year or more. Many treat it like found money, which makes it very easy for us to go out and spend it on "Tax Refund Sales." Truth is, it's already your money; you earned it and the IRS is just giving it back to you. Irrespective of that reality, each year consumers splurge and go on buying binges with their "windfall" refunds.
This is not an effort to tell you how to spend your refund; that's your decision. This is an effort to inform my readers about Compro Tax, a national Black owned and operated tax preparation and financial services firm. As I have done virtually every year via this column and in the five books I have written, I continue to write about Compro Tax, especially around this time of the year because if we have to hire someone to prepare our taxes, at least let it be a Black-owned company.
According to Franchise Help.com, "The tax preparation industry is big business – 38,287 firms operated in the field last year, generating 7.7 billion in annual revenue. Because it is required, tax preparation tends to be recession resistant."
Compro Tax, started more than thirty years ago, comprises over 200 affiliates throughout the country, was founded by Jackie Mayfield, and is domiciled in Beaumont, Texas. Mayfield and his partners, associates, and staff are dedicated not only to being the best of the best in the tax industry but being great corporate citizens in the communities in which they reside. In addition, Compro Tax offices are open and active all year long rather than just moving in for the tax season and disappearing after April 15th.
Further, prospective Compro Tax affiliates are offered across-the-board assistance with start-up and continuous training in an effort to stay up to date on all tax policies and other financial issues and benefits of which customers can take advantage.
If you hire someone to prepare your tax return, even if you do not use Compro Tax, please hire a Black owned company. It makes no sense for us to be so ensconced in demonstrations and protests around Black dollars while not making every effort to spend some of those dollars with a Black owned tax firm—and other Black companies, not just because they are Black but also because they provide excellent service.