Freddie Gray case: Hung jury in William Porter trial
The judge declares a mistrial after jurors say they can't reach a unanimous verdict
Aaron Cooper and Jason Hanna | 12/16/2015, 3:40 p.m.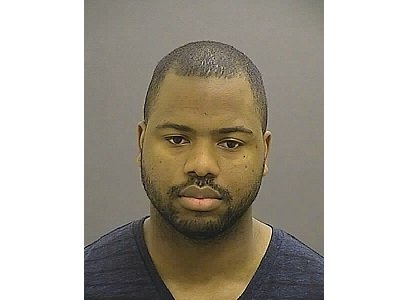 BALTIMORE (CNN) — The judge has declared a mistrial in the case of Baltimore police Officer William Porter after jurors said they were deadlocked and unable to reach a unanimous verdict on any of the four charges against him. Porter was one of six officers charged in connection with the death of Freddie Gray. Prosecutors will decide whether to re-try the case.
The judge told the prosecution and defense attorneys to appear in administrative court Thursday morning to set a new trial date.
A defense attorney declined to comment, saying he was subject to a court gag order.
[Previous story, posted at 1:53 p.m. ET Wednesday]
Jurors considering the trial of a Baltimore police officer in Freddie Gray's death told the judge once that they were deadlocked. Time will tell if a third day of deliberations will bring a change.
The jury resumed its talks Wednesday morning in the trial of Officer William Porter, one of six officers charged in the death of Gray, a 25-year-old black man who broke his neck in April while being transported in a police van, shackled but not wearing a seat belt.
Gray's death a week after his injury sparked demonstrations and riots and made him a symbol of the black community's distrust of police. The outcome of Porter's trial could have a domino effect on the other officers' cases.
The jury on Tuesday afternoon told a judge that they'd been been unable to reach an unanimous decision on Porter's charges, but the judge asked them to keep at it.
The jurors resumed deliberating around 8:30 a.m. Wednesday, and shortly before lunch asked the judge whether it could receive transcripts of testimony -- a request the judge denied, without elaboration. By that time, the jury had deliberated for nearly 14 hours of deliberations over three days.
If the trial ends with a hung jury, prosecutors would have the opportunity to try the case again.
"This would be a game changer," CNN legal analyst Sunny Hostin said.
A hung jury may result in a decision to change the venue of the trial, she said, and could affect the cases of the five officers who have yet to be tried, because prosecutors will have planned "to use a lot of this evidence against the [other] defendants."
Involuntary manslaughter among charges officer faces
Gray's injury happened as he was being transported following an April 12 arrest. Prosecutors say Porter, one of three black officers charged in the case, was summoned by the van's driver to check on Gray during stops on the way to a police station.
Prosecutors say he should have called a medic for Gray sooner than one was eventually called and also should have ensured that Gray was wearing a seat belt.
Porter is charged with involuntary manslaughter, second-degree assault, reckless endangerment and misconduct in office.
For convictions on some or all of the first three charges, he would face no more than 10 years in prison combined. There is no statutory maximum sentence for the fourth charge, misconduct.