Whitney Houston's daughter 'fighting for her life'
Ralph Ellis, Greg Botelho and John Newsome | 2/3/2015, 10:23 a.m.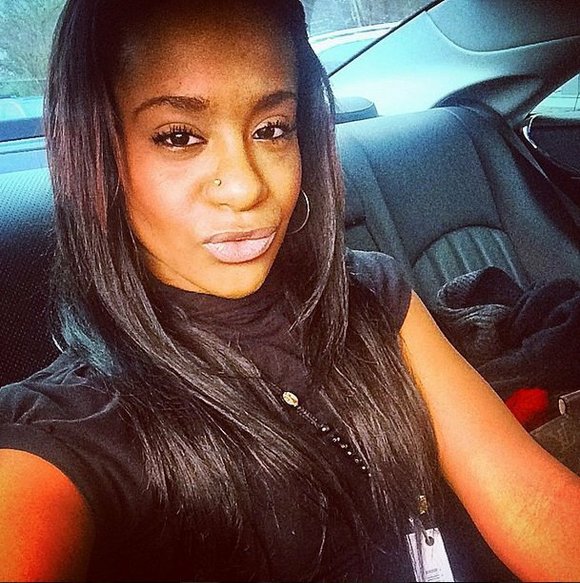 ATLANTA (CNN) — Two days after she was found facedown and unresponsive in a bathtub full of water at her Roswell, Georgia, home, Whitney Houston's daughter Bobbi Kristina Brown is on a ventilator and in intensive care, a source close to the family said.
Brown, 21, was placed in a medically induced coma and the status of her brain function won't be known until the sedatives are reduced, the source told CNN.
"Bobbi Kristina is fighting for her life and is surrounded by immediate family. As her father already stated, we are asking you to honor our request for privacy during this difficult time," the Houston family said, thanking her supporters.
The source close to the family told CNN legal analyst Sunny Hostin that Brown's eyes opened and closed a few times Monday, but that doctors told family members not to read too much into that movement.
Doctors were trying to reduce the sedatives to check Brown's brain function, but decided not to and to keep her in the coma for now, the source said.
The source added that Brown had some seizures on Monday.
She "was not breathing" when a man identified as her husband found her Saturday morning inside her townhouse in the Atlanta suburb.
He called 911 and performed CPR until emergency crews arrived and took over, said police spokeswoman Lisa Holland.
The spokeswoman said when Brown was found, she was "unresponsive, meaning not breathing, no heartbeat."
In scanner traffic, emergency services could be heard describing an "ECHO-level response" -- urgent and life threatening -- with "possible cardiac arrest."
"Twenty-one-year-old female in the bathtub, facedown. PD's (police department's) en route."
Brown was taken to a local hospital, where "she is still alive and breathing. Other than that, I don't know her condition," Holland said over the weekend.
A source close to the family told CNN contributor Nischelle Turner on Monday that Brown is in "really bad shape."
Everyone is "hoping for the best, preparing for the worst," and "praying for a miracle," the source said.
Nobody knows what caused Brown's unresponsiveness, Holland said, but police consider it a medical incident at this time. She said investigators had found nothing to indicate it was drug- or alcohol-related. The incident report referenced a drowning.
Police had been to Bobbi Kristina Brown's residence recently. Somebody reported a fight there January 23, but nobody answered the door and officers found no evidence of an altercation, Holland said.
Almost three years ago, Whitney Houston was found dead in a bathtub at the Beverly Hilton hotel near Los Angeles, hours before she was to attend a pre-Grammy Awards party. A coroner ruled her February 11, 2012, death an accidental drowning, with heart disease and cocaine use listed as contributing factors.
Brown is her only child.
"She encourages me and inspires me," Houston once said of her daughter. "When I look at her eyes and I see myself, I go, 'OK. I can do this. I can do this.'"