The 2015 NFL Scouting Combine
Turron Davenport | 2/19/2015, 3:34 p.m. | Updated on 2/19/2015, 3:34 p.m.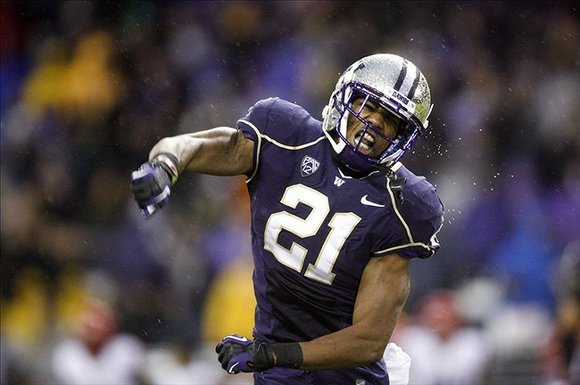 BALTIMORE — The 2015 NFL Scouting Combine is set to take place next week. The Baltimore Ravens have a roster that is full of talent, but there are a few positions that will need to be upgraded. The NFL Draft is always a great way for teams to improve their roster. Ravens General Manager Ozzie Newsome is known as one of the better talent evaluators. Over the next few days, we will take a look at a particular position that the Ravens are likely to target in the draft and point out some players that should be a focus at the Combine.
The first position that we will take a look at is cornerback. The Ravens ended up having to sign a few players off of the street because of injury. Jimmy Smith will be returning from a foot injury and is set to become a free agent after next season. Lardarius Webb improved as the year went on and his back got back into shape. Asa Jackson spent a good part of the season on injured reserve as well. The Ravens are likely to draft a corner earlier in the draft this year unlike 2014.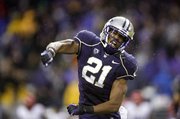 Here are the top five corners going into the combine:
Marcus Peters, Washington. Peters is the best press corner in the draft. He is a feisty player that will mix it up with receivers at the line of scrimmage. He isn't afraid to come up and support the run as well. One of his best attributes is how aggressive he is when it comes to attacking the ball. Peters had some trouble with the latest coaching staff at Washington and was kicked off of the team. He will have a chance to redeem himself in interviews and could solidify first round status with an outstanding combine performance. Peters would fit in well with the Ravens because of their likeness for corners that can press receivers and play man defense.
Trae Waynes, Michigan State. Waynes is a corner that really excels in man defense. He specializes in bump and run coverage. One thing to watch for with Waynes is that he has a likeness for getting his hands on receivers, especially down the field. That could lead to some costly illegal contact penalties. When it comes to confidence, Waynes doesn't fall short one bit. He has the mentality to be put on an island which is a match for the Ravens man to man schemes.
P.J. Williams, Florida State. Williams is another man to man corner that would be a solid first round option for the Ravens. He can play either on the outside or in the slot. While at Florida State, he was asked to cover the opposing team's top receiving threat and held his own most of the time. That experience will surely help him if he is thrust into a starting role or plays the nickel corner positon as a rookie. Williams has the ability to reroute receivers which would make the quarterback hold onto the ball and help out the ferocious pass rush that the Ravens front seven generates.
Kevin White, TCU. White is simply a dog. He is a smaller corner but he attacks the ball with the best of them. White would be an excellent option for the Ravens because he brings the versatility to be able to play both outside and as a nickel corner. He was often times charged with covering some of the better receivers and proved that he was up for the task. Some have compared him to his former TCU teammate Jason Verrett because of their tenacity.
Steven Nelson, Oregon State. There is one word that comes to mind when thinking about Nelson. That word is competitor. Nelson is the kind of corner that opposing receivers hate going against because he will literally compete on every snap of the game. Nelson isn't the biggest corner, but he will take on any receiver that he lines up across from. He is fully capable of playing man press but is said to be best in off man. Either way, his burning desire to compete would definitely be a solid match for the Ravens.