Tips for saving energy even during extremely cold weather
2/20/2015, 8 a.m.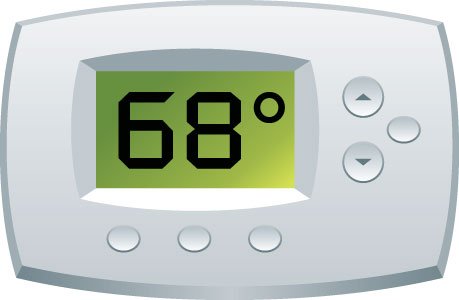 Throughout the colder winter months, Baltimore Gas and Electric Company (BGE) strives to provide its customers with important energy saving tips to help ease the sting of the frigid temperatures. Although commodity prices remain stable and total bills have seen a steady decline over the past several years, extreme weather can trigger an increase in usage, which may result in higher-than-normal energy bills.
"During the cold winter months, heating systems typically account for more than 40 percent of customers' energy bills because extreme weather generally triggers significant increases in energy use at home," said Rob Biagiotti, vice president and chief customer officer for BGE. "Although BGE commodity prices remain stable, the forecasted low temperatures will likely cause energy usage to increase, even for customers who leave their thermostats at a set temperature, as heating systems must work harder and longer to maintain the set temperatures. Without taking steps to save energy during these times, energy bills will reflect additional usage and will likely be higher than in months when temperatures are more moderate. We encourage all customers to think about simple steps they can take in their home to save energy each day, no matter the temperature outside."
Customers who heat with older model electric heat pumps are especially vulnerable to sharp increases in usage when auxiliary heating is activated during cold weather. On days when the temperature dips below freezing, a heat pump can use 2 to 3 times as much energy as it does compared to periods when the temperature is above 30 to 40 degrees.
"Although colder temperatures are the primary driver for increased energy use during the heating season, there are many other contributing factors, some of which may not be as obvious," said Biagiotti. "When it's bitter cold outside, many families spend more time at home, cooking, watching television, and using computers and other electronics. While we can't control the weather, customers can control how they use energy, even during periods of extreme temperatures."
Customers are encouraged to visit bge.com/WinterReady for tips and information on saving energy, even on the coldest days. Customers can also find
information about "winterizing" their homes and preparing their families for the winter heating season. BGE offers customers a variety of low-to-no-cost ways to make their homes more energy efficient, saving energy and money.
The following are steps that all customers can take to reduce energy consumption and lower heating bills:
·Manage your thermostat.
*During the winter, for systems other than heat pumps, set thermostats at 68 degrees F, if health allows. This can help customers see a 3-4 percent decrease in energy use vs. thermostats that are set at 72 degrees.
*Customers who heat their homes with a heat pump should follow the manufacturer's instructions for optimal energy efficiency.
*Natural gas customers should consider setting the thermostat to 68 degrees during the day and 65 degrees at night, if health allows.
*Take advantage of natural sunlight. Open curtains and drapes during the day, to let the sun warm your home, and close them at night for insulation.