Unlocking 'The Woman Code:' 4 tips to know your value
Kelly Wallace | 2/25/2015, 9:52 a.m.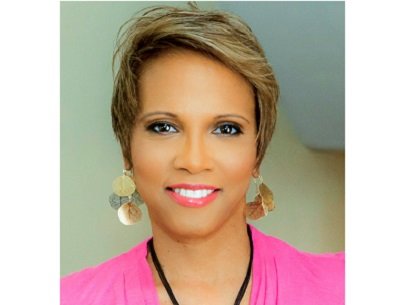 (CNN) — There's been plenty of talk of late -- welcome discussion in my humble opinion -- about equal pay for equal work.
Academy Award winner Patricia Arquette sparked an online conversation and debate following her call for pay equality after accepting the award for best supporting actress at this year's Oscars.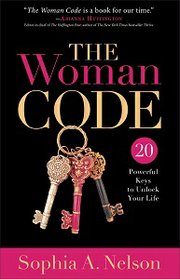 And, earlier this month, the embattled and now ex co-chair of Sony Pictures, Amy Pascal, whipped up another firestorm by putting the onus on women. If women want to eliminate pay disparities in Hollywood, they need to demand more money.
"What women have to do is not work for less money," she said, according to CNN Money. "They have to walk away."
That is certainly easier said than done for most women in America, who can't afford to turn their backs on their jobs when they are helping to support families or doing it all on their own. But there is something all women can do no matter their income level or background -- and it's something that could dramatically alter the course of their lives, according to bestselling new book "The Woman Code."
Author Sophia Nelson -- a motivational speaker, lawyer and former White House reporter who has more energy pulsing from her petite frame than most of us could ever imagine -- says before any woman can push for a raise or a promotion, she's got to put her attention on one and only one person: herself.
"You've got to love you," said Nelson during a recent chat at CNN's studios. "You've got to like you and so many of us in the 21st century do not as women like and value ourselves."
It may sound too simplistic to you or more psychobabble than actionable advice, but think about it. Why have books like "The Confidence Code," about how women lack the same confidence as men, struck such a chord; or ads such as #LikeAGirl, about how our girls lose confidence post-puberty, gone viral and been prominently featured during the Super Bowl?
For a host of reasons, many women grow up not truly appreciating what we can do and what we can be, says Nelson, whose book is broken down into 20 different codes or keys that can help women "unlock" their true potential.
Code number one, she says, is for women to know their own value, and we're talking value beyond what they earn or believe they should earn.
Tip No. 1: Your past does not define you
"So many women are defined by hurts that happened to them, the family they grew up in," said Nelson, "and they never really move past the definitions that their families gave them."
We've got these tapes that we play in our heads, she says. So, if you were constantly told supportive things, such as "you can do anything," which I heard at home and at school, that can push you to overcome challenges.
But, if you were repeatedly told negative things, such as "you are too shy, not ambitious enough, not good enough," those words can stay with you -- but only if you let them, says Nelson, who frequently appears on television and radio as a political and cultural commentator.