Life in Baltimore: Highlighting organizations with a history of 40 or more years
Brenda Bowe Johnson | 2/27/2015, 6 a.m.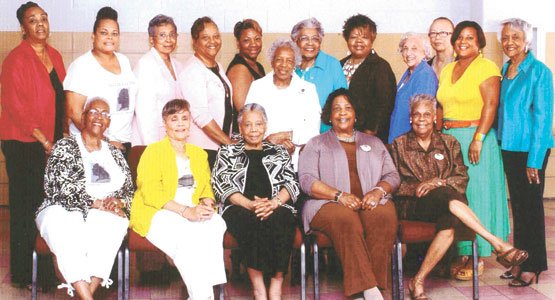 The DuBois Circle — 1906
At the turn of the century, a firm insistent voice was beginning to be heard. Dr. William E. Burghart DuBois called upon Negroes to strive for rights that included voting, civic equality and the education of youth. In 1905, Dr. DuBois called for a conference to meet in Niagara Falls on the Canadian side, because no hotels were open to Negroes on the American side. A group of 29 Negro professionals; ministers, editors and teachers from various parts of the country, met and formed an organization known as the Niagara Movement.
It was in the same climate that the DuBois Circle came into being. A mass meeting was arranged at the Lyric Theatre in Baltimore. A number of young women were invited by Dr. Garnett Waller of Trinity Baptist Church to serve on a special committee that evolved as an auxiliary to the Baltimore Niagara Movement Branch.
On January 5, 1906, Miss Caroline Cook, Mrs. Minnie L. Gaines, Mrs. Margaret Hawkins, Miss Eva Jennifer and Mrs. Garnett Waller met in response to Pastor Waller's request. This group of ladies sought to continue their relationship. They welcomed experiences that permitted them to meet together and keep abreast of the times. The Circle affiliated itself with the Federation of Colored Women's Clubs and the Maryland League of Women's Clubs.
Speakers of the highest quality have addressed the Circle throughout its history. Response to critical social needs within the community have been addressed by the Circle's donations to My Sister's Place , Christopher's Place, and The Nathan Carter School of Music at New Shiloh Baptist Church, The Enoch Pratt Library, the Afro-American Newspaper, and Florence Crittenton Services. In a rapidly changing technological and industrialized culture, the DuBois Circle, the oldest Black women's organization in Baltimore, continues in its 109th year to have an active concern for politics, immigration, and education.