Baltimore woman designs custom Italian shoes
Tori Soudan Collection featured on GMA, CNN
Laura Lee | 1/2/2015, 6 a.m.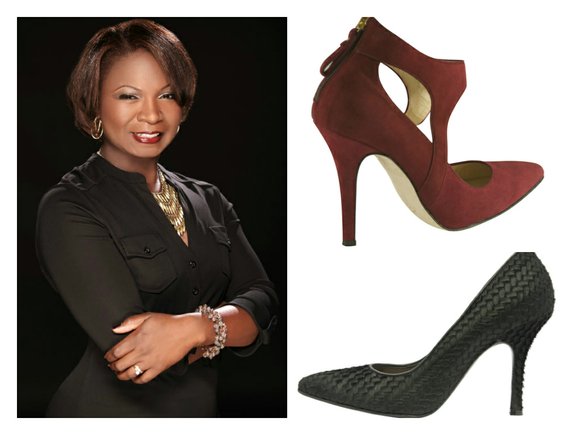 BALTIMORE — Shoe designer Tori Soudan is a woman who knows shoes. Her knowledge runs deep and ranges from the design process to manufacturing. In 2013, the Baltimore resident leveraged her talent, knowledge and resources to launch the Tori Soudan Collection, a collection of prestige shoes handmade in Italy.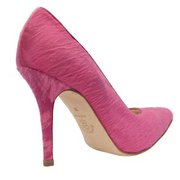 Soudan always had a penchant for design and fashion. Her mother was a dress maker and as a teenager Tori made prom dresses for her friends. Her inspiration to design shoes came in 1994 when she studied abroad as a junior at Spelman College and saw a demonstration given by a master shoemaker in Venice, Italy.  She recalls how struck she was by the intricacies of old world shoe making. "That was the first time I was introduced to the craftsmanship of shoe making," she recalls. "Before I had just taken shoes as just another product, but I realized there was so much skill involved and I was just taken by that."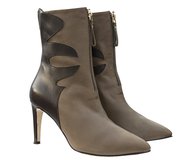 After graduating from Spelman in 1996 Tori deepened her fashion knowledge by attending the prestigious Parsons School of Design in New York followed by earning an MBA in finance from Northeastern University in 2001. Looking back, Soudan says business school was an important step in creating her shoe company and advises young designers to diversify their skills. "I went to business school because I knew I wanted to start a fashion company, but I hadn't fine tuned it at that point, " she says. "That was actually one of the best things I could have done because the business side of fashion is very important," she adds. 
Armed with her MBA, the driven entrepreneur went back to Europe to research factories and tanneries; a step she says is critical to understanding quality leather and shoes. " I went back to Italy to do research on factories and tanneries to understand the different types of leathers and what denotes high quality." The lessons stuck, because today Tori talks about leather the way a sculptor might talk about a fine piece of marble. "I like for the skins to be artistic," she says. "I look for different textures and different movements within the skins that are very unique. Like for instance I have a pony hair shoe that has woven finish is very unique. It's a basic black pump but it has a lot of movement and texture to it which makes it more of a statement piece."
Soudan's preparation paid off and in 2013 she launched the Tori Soudan Collection, a sumptuous collection of pumps, mules and boots whose stylish on trend designs appeal to the most discerning of customers. The collection's prices, ranging from $189 for a pair of LaPaula mules to $1500 for the decadent Alonda python boots reflect the exquisite quality and craftsmanship of her handmade shoes. Soudan's designs have been featured on Good Morning America, CNN and in numerous magazine photo shoots.
Tori is inspired by trends in the fashion industry and by her customers who she says are statement makers.  She has a busy, social woman in mind when designing. "She might be a working woman, she might volunteer, she might attend luncheons or fundraisers or church or weddings, social events. She's very cosmpolitan, very on trend and very social."