Baltimore woman designs custom Italian shoes
Tori Soudan Collection featured on GMA, CNN
Laura Lee | 1/2/2015, 6 a.m.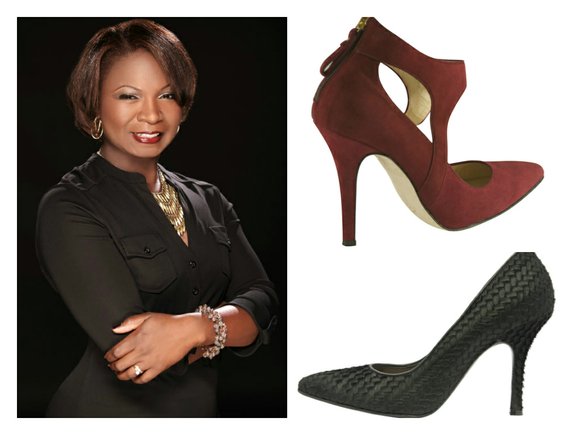 continued — Soudan declares on her website,  "There are two moments in a woman's life when her style will make an impact on others – the moment she walks into a room and the moment she walks out. In both instances her shoes will be of great significance." That statement applies to Soudan's customers and to her own personal style which she describes as traditional with elements of boldness. "I always try to wear something "conversational" whether it be a jacket, a piece of jewelry or a pair of shoes," she notes.
Soudan's artisan Italian shoes begin as sketches drafted in her home office in North Baltimore. She sends the sketches to small family-owned factory in Parabiago, Italy and they send her back a prototype which she either tweaks or approves for production. The collection includes, pumps, mules, wedges and boots ranging in heights from the recently introduced Shirley 50 pump which has a modest 2-inch heel for a lunch with friends, to the towering 4-inch Penthouse pump for a gala event. 
The mother of four says one of her goals in designing the collection was to create a wearable, comfortable heel. She accomplished this by extending the toe box to reduce cramping, putting a 4-millimeter cushion in the footbed and lining all of her shoes with soft lamb skin. She also takes orders for custom widths and sizes.  "It makes me proud every time a woman puts on a shoe and they say 'I know that I could wear this heel height and feel very comfortable.' When I get that kind of feedback that makes me the most proud," she says.
Soudan's shoes are currently available online and at trunk shows across the country. She says her goal is to have boutiques in major metropolitan areas nationwide.
For more information about the Tori Soudan Collection visit www.torisoudan.com.