Teen's death shows horror of flu epidemic
Shannon Zwanziger, 17, seemed perfectly healthy, got the flu and died within a week
Josh Levs | 1/2/2015, 8:45 a.m.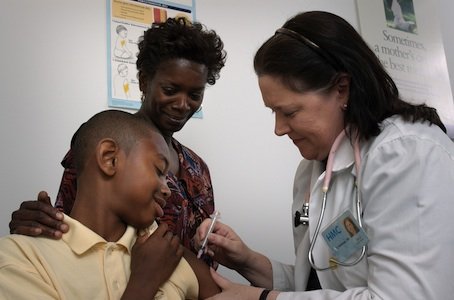 (CNN) — Shannon Zwanziger seemed perfectly healthy. She was an active 17-year-old who rarely got sick and hadn't been to a doctor in more than three years.
Then one day, she came home with the flu. She died a week later.
Shannon is part of grim new statistics released this week by the Centers for Disease Control and Prevention showing that the flu has reached an epidemic level in the United States this year.
It's blamed for more deaths than it was at this time last year -- including 15 children. That's as of December 20. Already, more flu-related deaths are suspected, including a 4-year-old boy in Port Isabel, Texas, CNN affiliate KGNS reports.
It's still early in the flu season, which often begins in early fall and persists through May, so it remains to be seen exactly how pervasive the flu will be.
Passed out in her mother's arms, never came to
Shortly before she died on December 9, Shannon had worked her way -- slowly -- down the stairs at home by sitting and sliding down each step. She eventually made her way to the bathroom to take a bath.
"I helped her get in the bathtub, but when I saw her eyes, I said, 'I think this is a mistake -- we've got to get you out of here,' " her grief-stricken mother, Gwen, in Owatonna, Minnesota, told CNN on Wednesday. "She couldn't help me get her out. So I lifted her up, and she passed away in my arms."
Technically, Shannon was still alive, but she never regained consciousness.
Zwanziger began administering mouth-to-mouth resuscitation and screamed for her husband, Terry, who called 911. Emergency medical workers rushed Shannon to a hospital, which found a slight heartbeat and flew her to a larger hospital. After a few hours, her heart stopped altogether.
"She was such an incredible kid," Gwen Zwanziger said by phone. "She had her whole life planned out. She was living life to the fullest. If you're going to have the perfect kid, she was it."
Zwanziger had taken her daughter to a clinic at the hospital when she first became ill. She was told that her sickness was the flu and would run its course at home. The Zwanzigers cared for her, gave her liquids and did everything they were told.
But Zwanziger says the family later learned that at some point, Shannon's liver gave out. And an autopsy confirmed that she had a type A flu.
The CDC said that because of privacy rules, it can say only that there were two "confirmed reports of flu-pediatric deaths in Minnesota this season."
It will be several more weeks before autopsy results show whether Shannon had an underlying health issue that the family was unaware of, Zwanziger says.
The American Academy of Pediatrics recommends an annual physical exam throughout childhood after the age of 4. But a study found that Minnesota teens ages 13 to 17 had no preventive care visits, and another 40% had only one such visit during those years.