Conspiracy claims surround Bill Cosby debate
Former co-star Phylicia Rashad says someone has an interest in keeping Cosby off the air
Lisa Respers France | 1/9/2015, 9:30 a.m.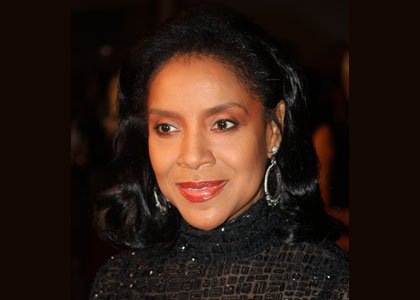 continued — Other tweeters have floated the idea that the Cosby controversy is intended to distract from racially charged news events.
Almost as soon as the story hit came chatter that it had all been orchestrated to take attention away from media coverage of the killing of unarmed teen Michael Brown by a Ferguson, Missouri, police officer.
"Dear Bill Cosby, Kim Kardashian and Charles Manson, Thank you! Love, #Ferguson PD," one person tweeted.
Another wrote "The media is using allegations against Bill Cosby to detract from Ferguson, MO & some of you have fallen for it..."
'This is about something else'
Rashad sat down with ABC's Linsey Davis to set the record straight over a story published this week on Roger Friedman's Showbiz 411 site.
"Forget these women," she had been quoted as saying of the more than 20 women who have accused Cosby of such crimes as drugging and rape
Rashad said that, as a woman, she would never say such a thing.
"That was a misquote. That is not what I said," Rashad explained. "What I said is, 'This is not about the women. This is about something else. This is about the obliteration of legacy.' "
Friedman has since clarified his story, saying that although he didn't misquote Rashad, "she didn't mean for it to be taken the way it was, and I should have punctuated."
"There was NEVER the meaning in 'Forget those women' that she was saying to actually forget or dismiss then," Friedman wrote. "She meant, 'those women aside' -- as in, she's not talking about that, she's talking about Cosby's legacy being destroyed."
Rashad bristled at a question on whether she had something to gain by seeking to protect Cosby's legacy, since she is also so closely tied to "The Cosby Show." The longer a show is on the air, she explained, the less money an actor receives in residuals.
"Cosby Show" castmate Keshia Knight-Pulliam also supported Cosby. The actress, who played youngest daughter Rudy, told Access Hollywood, "Whoever is involved, those are the people who were there. I wasn't there."
She added, "I can only speak to the great man that I know and love, who has been so generous, who has been such a philanthropist and giving back millions of dollars to education and schools. And just the man I grew up knowing. It's really not my place to speak on that. Unfortunately, in the court of public opinion, everyone has formed their opinion, but we're still in America, and you're innocent until proven guilty of any crimes."