Award-winning Annapolis native releases musical masterpiece
Andrea Blackstone | 1/26/2015, 6:29 a.m.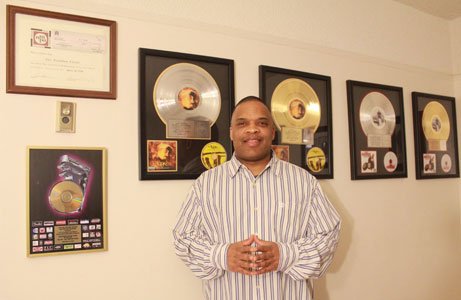 ANNAPOLIS — Delray Richardson released his fifth album "Mahogany Masterpiece: The Return of Hip Hop" under his own label, Del-Funk-Boy Music Publishing on January 9, 2015. Richardson offers worldwide music fans a flavorful blend of memorable hip-hop songs.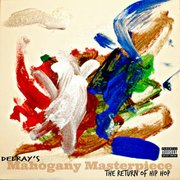 "I like to call it authentic street corner hip-hop. It's not like what's out there today. This is one of those albums that will stick to your ribs," Richardson said. "It's five or six years in the making. I put my last record out in 2008. I like to live in between records so I'm not repetitive. I have a little more life under my belt."
The independent music artist who moved from Maryland to California in 1994 now lives in Long Beach.
"Back then, it was always about trying to get a major deal with a record company. I met people who do music licensing and publishing, then I learned a little more about the business aspect of the music, so I kept doing my thing on my own and selling CDs. I make more money, minus the exposure and people calling you a star, behind the scenes. I like having royalty checks come in more than I wanted to be famous," Richardson said.
Richardson reportedly turned down a six-figure record deal offered by a major record label, because he prefers to earn $8.89 from the sale of each record sold through CD Baby, instead of $0.12 from a major label. The business savvy artist who grew up in Robinwood— a public housing community— is now a prominent entrepreneur, songwriter, producer and singer. He once performed as "MC Delphonic" and sang in a go-go band as a lead singer of Those Boys. Richardson collaborated to produce mix tapes with a friend, Charles Ford ("Reds"), who had a studio in his basement at Harbor House Apartments. While reflecting on the old days of singing and rapping, during weekend performances at the Elks Club and The American Legion, Richardson notes a critical turning point in his teens.
"What I saw when I got locked up for selling drugs was that if I could survive there, I could survive anywhere," Richardson said. "I was doing music all at the same time. The undercover police officer that I sold the drugs to, I also sold the tape. Buying one of my tapes was a requirement if you wanted to buy drugs. That was just the entrepreneur in me. I didn't want to sell drugs, but that's what we were doing at that time."
Richardson has made remarkable strides since the days of selling $5 tapes in Annapolis. May 23, was proclaimed Delray Richardson Day in Annapolis by former Annapolis Mayor Ellen Moyer in 2008.
Along with Troy Stansbury, who founded a nonprofit called A Glimpse Of Paradise Inc., Richardson often visits juvenile institutions like Cheltenham Youth Facility to remind young people that they have alternatives, whenever he returns to Annapolis.
"We made it out. We always try to give back and never forget where we come from," Richardson said.