It Wasn't Common Core or More Money—Here's How I Learned to Truly Value My Students
7/1/2015, 5:15 p.m. | Updated on 6/30/2015, 1:21 p.m.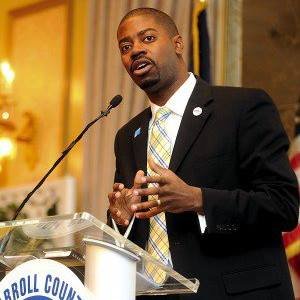 continued — Self-Disclosure Was Part of the Bargain
One summer, I watched the movie Freedom Writers and by next fall, every student of mine had a journal. Those journals were sacred to me. As I read and commented on their thoughts, they began to write more and more, and as I became interested in their lives, they became interested in mine.
I began to make self-disclosure a part of my new classroom practice. The children knew about my wedding plans, my joy at the birth of my first child and my undying love for the Buffalo Bills.
That's the thing about students—they might forget your lessons, but they will never forget your interest. To this day, I am fascinated with children.
Once the summer melted into winter, wins in the classroom became a bit more spaced out. When you are unable to motivate a child to complete an assignment or behave in a way that helps them succeed, when you can't reach a parent with a working number, the Common Core will not help. Neither will more money or another irrelevant professional development.
It is at that moment that you need a why to go on that is birthed from a desire to value students. This why allows you to do uncomfortable things in the service of improving student achievement and life outcomes for black and brown faces.
As you get closer to the history, culture and experience of black and brown students, you inevitably value the resiliency that runs throughout their history. It changed the way they looked to me, because I was truly seeing them for the very first time.
Thus, the power of value is really this: it has the potential to transform the very identity upon whom it is given.
Josh Parker is a compliance specialist in the Office of Title I of Baltimore County Public Schools and is the 2012 Maryland Teacher of the Year.