RAMBLING ROSE: Happy 4th of July to all!
Rosa Pryor | 7/3/2015, 9:37 a.m.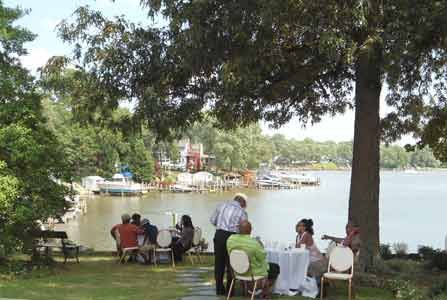 Hello every one and Happy 4th of July. Hopefully we will have great weather this weekend, because we know that many of you will be celebrating outdoors with cookouts.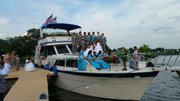 To help you with some of your 4th of July celebrations, Bleues on the Water located at 7696 Altoona Beach Road in Glen Burnie/Pasadena area is having an All American Cookout on Saturday, July 4th from 7-11 p.m. This is an exclusive waterfront venue with stunning views of fireworks. For more information, call 410-760-4115. Tell them Rambling Rose told you about it!
Kick off your 4th of July weekend with Havana Night on July 3 at the hottest happy hour in town at Little Havana Restaurante y Cantina Cubana, 1325 Key Hwy in Baltimore. This event is hosted by Valerie Fraling, Marty Glaze, Zack McDaniels, George Ray, Sonjay DeCairies and Darnell Moses.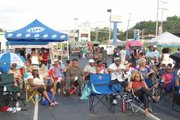 The Rosa Pryor Music Scholarship Fund is looking for gifted and talented children from the ages of 5-17 years that can sing or play an instrument to audition for a scholarship to help in their future music career. For applications please go to www.rosapryormusic.com or call Dr. Donna Hollie at 410-358-9875 for more information or to get an application mailed to you. The deadline is August 1, 2015.
Also, the Rosa Pryor Music Scholarship Fund is in desperate need of your help for sponsors or donations for the children's scholarships. We appreciate anything you can give. The organization is a non-profit organization 501(c)(3) in good standing that has given over 100 music scholarships to underprivileged children over its 25 year history. Any dollar amount you can donate will be appreciated. Send donations to: 214 Conewood Road, Reisterstown, Maryland 21136; write check payable to: Rosa Pryor Music Scholarship Fund. You can also go to the website www.rosapryormusic.com and send donations thru PayPal. We thank you from the bottom of our hearts. I want to thank the Baltimore Times for their donation.
Now for some more fun stuff. Mannnnnnnnnnnn! This is where I would like to be for part of the 4th of July weekend. One Love Cultural Arts International Food Festival is Sunday, July 5 starting at 12 noon at Lake Clifton Park 2801 Harford Road at Saint Lo Drive in Baltimore, Maryland. It is a family friendly event full of live entertainment from both local and international artists. The headliner is Grammy Award-winning Reggae artist Beenie Man. The event also has food, local and international vendors, arts and crafts and a kid's corner. For more information, call 443-769-7270. Make sure you check this out.
More fun stuff coming up such as, The Faisonian Club with CH Productions & GH Productions hosting the "DipNic Festival" on Saturday, July 11 rain or shine from 12 noon until 8 p.m. for adults only (not allowed to bring children of any age). This event is really awesome too. There will be live entertainment, vendors, swimming, camping, cook-out, dancing, and barbecue indoors and outdoors. The party never stops. For ticket information, call 443-801-1100 and tell them Rosa Pryor told you.