How Bill Cosby betrayed black community
In deposition, Bill Cosby admitted to getting prescription quaaludes to give to women
Roxanne Jones | 7/8/2015, 9:40 a.m.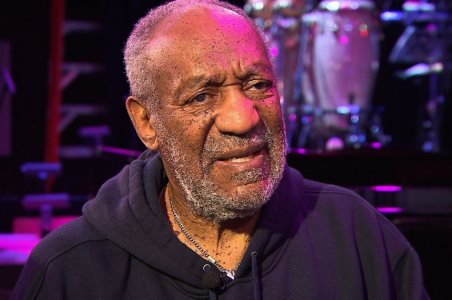 Bill Cosby once famously told a well-heeled crowd at a 2004 NAACP awards ceremony that the biggest problem in the black community was: "The lower economic and lower middle economic people are not holding their end in this deal."
That is why our communities are failing, the comedian said over much applause. He went on to blast uneducated, promiscuous black women, lazy single mothers and irresponsible black fathers. "These people are not funny anymore. And that's not brother. And that's not my sister. They're faking and they're dragging me way down," Cosby said.
Turns out that it was Cosby, the millionaire, self-appointed moralist for black America, who wasn't holding up his end of this deal. He has dragged us all down. While preaching from his pedestal about the ills among the black lower and middle class, he was using his money and power, his accusers say, to sexually exploit women who were less powerful and had less money.
The saddest part is that Cosby may be the biggest faker of all. And he is definitely not funny anymore.
In 2005 court documents that were made public Monday after The Associated Press went to court to compel their release, Cosby admitted to getting prescription quaaludes to give to women with whom he wanted to have sex.
The testimony was given during a civil suit filed by Andrea Constand, a former Temple University women's basketball coach. Constand is one of the dozens of women who accused Cosby of sexual assault. The lawsuit was settled for an undisclosed amount before the 13 other "Jane Does" were called to testify on Constand's behalf.
More than 25 women have publicly accused Cosby of raping or assaulting them over the past 40 years. The comedian has never been criminally charged and has vehemently denied wrongdoing.
Predators -- and all those people who turn a blind eye or rush to defend heinous behavior -- are doing the real damage in our communities. And our silence and failure to call out abusers is literally killing black women.
The statistics are shocking. According to a 2000 U.S. Department of Justice report, black women have a 35% higher rate of violent abuse by intimate partners than white women.
A Tufts University study found that 40% of black women reported forced sexual contact by the age of 18.
But most alarming for black women is that the No. 1 killer of black women ages 15 to 34 is homicide by a current or former intimate partner.
And while these numbers clearly point to a crisis in the black community, the problem is rarely discussed publicly. We rally around police brutality and call for much needed law enforcement reforms, and decry the high imprisonment rates for black men. We tell the world "Black Lives Matter."
Yet we remain silent about the No. 1 killer of young black women. It's obscene. A paltry 17% of black women who survive sexual assault end up filing a police report. Most of us remain invisible. And our abusers are too often left unchecked and free to abuse other women.