How Bill Cosby betrayed black community
In deposition, Bill Cosby admitted to getting prescription quaaludes to give to women
Roxanne Jones | 7/8/2015, 9:40 a.m.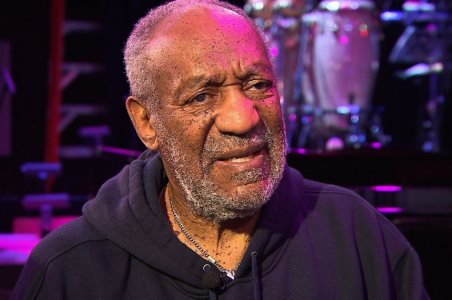 Whether the alleged abuser is a celebrity such as Cosby, or a friend or family member, we have to break the code of silence and endless victim shaming that has become the knee-jerk reaction in too many corners of black culture.
For me, Cosby is the most dangerous type of misogynist, lurking with his G-rated, Jell-O smile, preaching personal responsibility all the while allegedly using his fame and power to abuse and degrade women. All too often we black women are expected to be silent about the rampant sexual abuse in our community.
And when a situation like that of Bill Cosby or even Ray Rice, the football star caught on video decking his then-fianceé, plays out in the media, our first reaction is to fault the victim or suspect a media conspiracy.
Cosby, a consummate pro, played the black community like a fiddle -- protesting his innocence, alluding to a mainstream media conspiracy and then pleading with black media for fairness, telling a New York Post reporter last year: "... I only expect the black media to uphold the standards of excellence in journalism and when you do that you have to go in with a neutral mind."
He even got big name celebs to vouch for his honor. Whoopi Goldberg, Phylicia Rashad, Ben Vereen and Jill Scott all publicly supported Cosby and suggested the victims were suspect.
Since the release of the court documents, Scott has admitted she was wrong about Cosby, whom she has called a mentor.
Almost unconsciously, black women betray our womanhood to "defend the race" because we know painful the history of racism and injustice in this country. And we understand that our fight for equality is not finished.
But sometime we seem to shield our sons while sacrificing ourselves and our daughters. Our silence teaches women and girls that they matter less than boys and are not worthy of respect from men. We may be unintentionally setting them up to be victims.
No woman, regardless of race or economic status, should have to choose whether she is entitled to respect and dignity less than she deserves racial equality. I demand both.
Follow us on Twitter @CNNOpinion. Join us on Facebook.com/CNNOpinion. Read CNNOpinion's Flipboard magazine.
Roxanne Jones, a founding editor of ESPN Magazine and former vice president at ESPN, has worked as a producer and as a reporter at the New York Daily News and The Philadelphia Inquirer. She was named a 2010 Woman of the Year by Women in Sports and Events. Jones is a co-author of "Say It Loud: An Illustrated History of the Black Athlete" and CEO of the Push Marketing Group. The opinions expressed in this commentary are solely those of the author.