Sandra Bland death: New details only make case murkier
Ed Payne and Dana Ford | 7/23/2015, 8:44 a.m.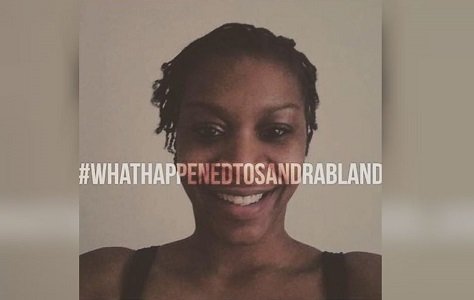 (CNN) — When it comes to the circumstances leading to Sandra Bland's death, what we don't know far outweighs what we do.
And with each passing day, and each new revelation, the picture -- instead of coming slowly into focus -- appears to turn murkier.
"I have a hard time dealing with inconsistency and that seems to have been the theme over the last couple of days here," Bland's sister, Sharon Cooper, told CNN's "Erin Burnett OutFront."
First, a recap: Bland ended up in jail after she allegedly made an improper lane change and was pulled over by Texas state Trooper Brian Encinia. During the traffic stop, authorities say she was belligerent. Bland was arrested and taken to jail, where she died three days later on July 13.
What happens after that has ignited a debate about what the officer could have done versus what he should have done.
The issue: Cause of death
How did Bland die? The family is seeking an independent autopsy, dissatisfied with the official version.
Authorities say there was no foul play. Bland apparently hanged herself with a trash bag from a metal barrier that separated the bathroom from the rest of her cell, they say. She was found "in her cell not breathing from what appears to be self-inflicted asphyxiation."
Waller County District Attorney Elton Mathis has released some preliminary autopsy results which indicate she had marijuana in her system and cutting scars on her arm.
"There is absolutely no doubt in my mind" that Bland took her own life, Waller County Sheriff R. Glenn Smith said.
That makes no sense to Bland's family and friends.
Bland was "ecstatic" at the prospect of starting a new job at her alma mater, Prairie View A&M University, in Texas, family attorney Cannon Lambert said.
"Why is it that a 28-year-old woman who had received two job offers take her own life? Why would she call her mom in excitement about those jobs and take her own life?" Lambert asked.
The issue: Her mental state
Jail intake forms released to CNN tell two different stories.
In one section, it indicates that Bland said she tried to kill herself using pills in 2014 after losing a baby. In another section, the answer is 'no' to the question: Attempted suicide?
Despite the inconsistencies, the answers should have raised red flags at the jail, according to Philip Holloway, a former prosecutor.
"They should have been monitoring her very closely," he said. "They should have gotten more detailed medical information ... because they were put on notice ... that she had a problem."
It's a problem that Bland talked about in a video she posted to Facebook earlier this year.
"I am suffering from something that some of you all may be dealing with right now," Bland said. "It's a little bit of depression as well as PTSD (post-traumatic stress disorder)."
Her family says that's news to them.
"I can tell you that we take issue with the notion that she was suffering from depression. She was never clinically diagnosed as this family understands," said Lambert. "Everybody has hills and valleys, and we don't know about any medication that she was taking in regards to ... depression."