Baltimore riots: Emails between city leaders show chaos, confusion
Holly Yan and Janet DiGiacomo | 7/29/2015, 12:30 p.m.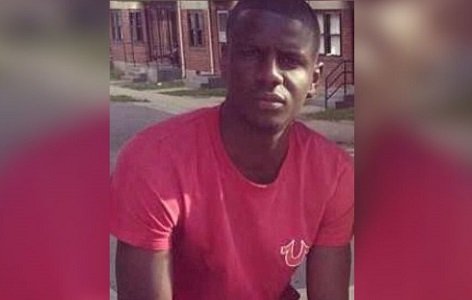 BALTIMORE (CNN) — Baltimore officials knew protests could erupt the day of Freddie Gray's funeral but were overwhelmed by the riots that followed.
Those are some of the details found in 7,000 pages of government emails the city released Monday. The documents were turned over after a public records request by CNN.
Violence engulfed Baltimore on April 27, the day of Gray's funeral. The 25-year-old Baltimore man died in police custody after suffering a severe spinal cord injury while riding in a police van.
What started as largely peaceful protests in the days leading up to the funeral devolved into assaults on police, looting, arson and the devastation of businesses.
The emails reflect, in part, what then-Baltimore Police Commissioner Anthony Batts told CNN in early May.
Batts acknowledged that Baltimore police were not prepared for massive demonstrations, particularly once they turned violent.
He said his officers sometimes lacked the shields, helmets and other gear they needed. At one point, officers advanced uphill against a rowdy group of protesters, at a disadvantage, Batts said. And his department hadn't prepared for moving platoons of 200 to 300 officers at a time.
Baltimore Mayor Stephanie Rawlings-Blake removed Batts from his job earlier this month.
Rawlings-Blake was roundly criticized for how she initially responded to the rioting when she said, "While we tried to make sure that (protesters) were protected from the cars and the other things that were going on, we also gave those who wished to destroy space to do that as well."
She quickly clarified what she meant was that city officials needed to perform a "balancing act" at keeping order and arresting rioters while letting protesters who were deeply hurt and angry express themselves.
Early hints of riots
The emails seem to show a fair amount of waiting.
In the hours leading up to the riots on April 27, a flurry of emails flew between city officials. By then, word had spread on social media of a massive student gathering at Mondawmin Mall.
Some had talked about a "purge" -- an apparent reference to the movie "The Purge" in which one day each year, all laws are suspended for a 12-hour period and all crimes, including murder, become temporarily legal.
"Pat has received reports that children will possibly riot after school starting at 3p down from Mondawmin to North Ave and to downtown," Olivia D. Farrow of the city's health department wrote at 1:52 p.m.
"Staff at Druid becoming concerned. May need to close early. Waiting to see if rumor or if something seems to begin happening. She will keep us posted."
Several more emails from city officials followed, expressing concern about possible violence and asking whether city employees could leave early. There was no apparent answer to the email chain.
Desperation amid the mayhem
Hours later, as the nation watched the riots on TV, Drew Vetter, Baltimore police director of government affairs, updated other city officials late into the night.
"As of this message, rioters are continuing to set fires to businesses and properties around the City," Vetter wrote at 3:11 a.m. April 28. "However, the pace has slowed considerably and the City is now largely quiet."