Even though blacks borrow more for college, enrollment declines
Freddie Allen | 7/29/2015, 3 p.m.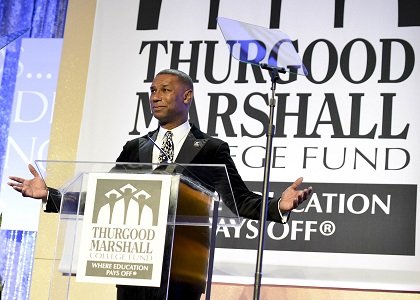 WASHINGTON (NNPA) — Recognizing that a college degree is one of the surest paths to a job and economic security, Black families are taking on more student loan debt than White and Hispanic families, according to a new report by Wells Fargo.
According to the report, student loan debt increased by roughly 97 percent between the 1995-1996 school year and 2015 and Black undergraduates that started school during the 2011-2012 school year can expect to borrow $28,400 for a four-year bachelor's degree compared to Hispanics who will borrow $27,600.
The total price of attendance for Black full-time students increased 115.4 percent during the 2011-2012 school year compared to the 1995-1996 school year and White students experience 113.6 percent jump over the same time period.
The report stated, "The average out-of-pocket net price (which is the price after aid plus student loans) increased 88.7 percent for Blacks, 80.8 percent for Asians and 74.7 percent for Whites between the 2011 and 2012 school year compared to the 1995 and 1996 school year."
In addition, the report found that more than 60 percent of Black undergraduate students qualify "for some type of aid from the federal government" compared to 50 percent of Hispanics and 34 percent of Whites and Asians.
John Rasmussen, the president of personal lending and the head Education Financial Services at Wells Fargo said that two primary realities often frame the conversation about higher education: student loan debt and the growing costs associated with earning a degree.
"The outstanding amount of student loan debt has now exceeded $1.2 trillion," said Rasmussen. "That is larger than credit card debt and automobile debt."
He also noted that the cost of college over the past 20 or 25 years has increased at a pace that is significantly faster than inflation.
"Families are trying to be really practical," said Rasmussen. "Trying to keep costs down now, staying in state more, exploring community college options, and asking tough questions like, 'Are my kids ready to go to college?'"
Rasmussen added that students and families want federal loan programs that are easier to navigate, better information about the true costs of federal loans and what families can expect for outcomes like graduation rates, job placement rates and salary and earnings and the repayment performance of students.
Even though Blacks are taking on more student loan debt, in recent years that increased burden has delivered mixed results on enrollment rates.
A 2014 report by the Wells Fargo Securities, LLC Economics Group, that linked educational attainment to economic success, found that Black enrollment in degree-granting institutions has increased considerably since the Great Recession, but that enrollment rate "slowed down noticeably in 2011 and 2012."
The report said, "This slowdown in Black enrollment in degree-granting institutions plus the strong increase in the enrollment of Hispanics has helped push the Hispanic rate above the Black rate for the first time since the early part of the 1970s."
Still, economists and education advocates agree that a college education continues to be a sound investment, despite the cost.