Even though blacks borrow more for college, enrollment declines
Freddie Allen | 7/29/2015, 3 p.m.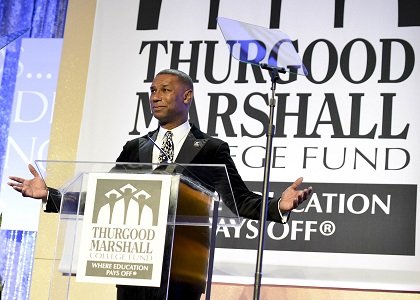 continued — "Not only do you have the ability to improve your earning potential over your life, you also are employed over a longer period of time and you're more likely to keep your job during a recession," said Eugenio Alemán, a senior economist with Wells Fargo.
The 2014 report cited research that showed that individuals that obtained a bachelor's degree earned a median income of $50,360, compared to people who finished high school that earned $29,423.
"An associate's degree leads to a median income of $38,607, more than $9,000 higher than a high school diploma. Those with a graduate degree have a median income of $68,064, 35.2 percent more than those with a bachelor's degree,'" the 2014 report said.
Even though Blacks 18-24 years old ranked last in enrollment at degree-seeking institutions in 2012 (36.4 percent vs. 42.1 percent of Whites and 37.5 percent of Hispanics), Blacks 18-26 years-old who earned bachelor's degrees or more, were unemployed just 4.6 percent of weeks from 1998-2011. Blacks (18-26 years-old) who only earned a high school diploma were unemployed nearly three times as long (12.6 percent of weeks) during that time period.
Whites 18-26 years old, who entered the labor market with bachelor's degree or higher, were unemployed 2.8 percent of weeks between 1998 and 2011, compared to White high school graduates with no college experience who were unemployed 6.8 percent of weeks.
Rasmussen fears that all of the noise in the mainstream media questioning the value of college will have a negative effect on the Black community.
"We need to be really careful on our messaging around the costs, so that kids and families don't give up hope," he said. "It takes work and effort and if people view that it's not worth the effort, then we will have this unintended consequence of underrepresentation of kids of color going to school.
Johnny C. Taylor, Jr., the president and CEO of the Thurgood Marshall College Fund, agreed.
"If the message in high schools is consistently 'Don't go to college, because it's too expensive and you're going to take on all of this debt and you should just go and get a job,' America is going to have a real challenge as it browns and grays at once," said Taylor. "Twenty years from now, when you look around and say, 'There are no African Americans in leadership roles within industry, within government, within any job that requires a bachelor's degree,'" it will be because people who criticized the high costs of college talked the Black community out of going to college."
Taylor continued: "The reality is that college is still a great investment."