Grammy Award-Winner Jill Scott releases highly anticipated fifth album
7/31/2015, 1:17 p.m.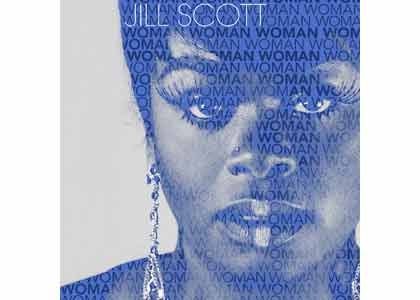 The wait is finally over for Jill Scott's fans! The Grammy® award-winning, singer and songwriter has just released her fifth studio album, which is available for purchase in stores and on Itunes. The highly anticipated CD entitled "Woman" with 16 eclectic and soulful tracks, is the follow up to the 2011 critically acclaimed "The Light of Sun."
Rolling Stone proclaims that Jill "has never sounded as authoritative as she does on her fifth album" and US Weekly hails it as "spirit-enriching" music. Jill describes the sound of this album as "classic Philly soul meets Country rhythm served with captivating storytelling." The thought provoking titled album coming on the heels of her latest singles, "Fool's Gold," which debuted on May 11 and is currently #3 on Billboard R&B charts and the critically acclaimed, "You Don't Know."

In addition to the new album, Jill has embarked on a summer tour with sold out shows throughout the country performing new music from WOMAN, along with her classic hits throughout the 25-city tour. The songstress is thrilling audiences— proving that R&B is not dead and further solidifying her place as one of the most powerful and prominent voices of our time and a torchbearer for R&B music.
The three-time GRAMMY® award-winning singer-songwriter, New York Times best-selling poet, and critically acclaimed actress are only a few titles held by Jill Scott. Before having the #1 album in the country with The Light Of The Sun, the triple threat began her career collaborating with musical icons The Roots, Will Smith, and Common in the late 90s. Never limited to music, Jill Scott is a true multimedia brand across books, clothing, TV and film, including credits such as Baggage Claim, Steel Magnolias, The No.1 Ladies Detective Agency, and Tyler Perry's Why Did I Get Married? and Lifetime's Sins of the Mother. In 2002, Scott also founded Blues Babe, a registered 501(c)3 foundation that has raised hundreds of thousands of dollars to support minority students pursuing college degrees.