Clean power plan affects black quality of life
Jazelle Hunt | 6/3/2015, 10 a.m.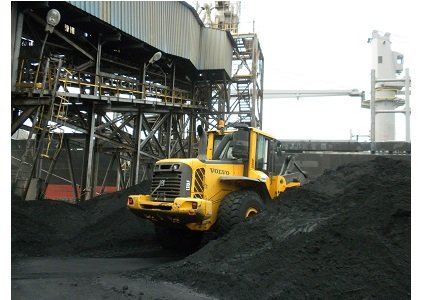 WASHINGTON (NNPA) — When Cheeraz Gormon received an invitation to lobby in Washington on behalf of President Barack Obama's Clean Power Plan with environmental legal advocacy nonprofit, Earthjustice, she was bewildered.
"You couldn't have told me even last month that I would be on Capitol Hill actually talking about the Clean Power Plan. I was like, 'Wait, I don't deal with climate change or any of that,' I don't have any expertise in it," said Gormon, an international spoken-word artist, activist, documentarian, and award-winning advertising copywriter.
She felt if anyone could use an advertising makeover, it was environmentalists. Gormon always thought of them as people who chained themselves to redwood trees.
"But it was always an in-family conversation. Why there's no trees in our neighborhood, why we have to live near all these factories that [are closed], the different smells, what they're spraying in the air, saying they're spraying for mosquitoes. After I accepted the invitation, I went back and connected the dots," Gormon said.
In her hometown of St. Louis, where half the population is Black, the Meramec coal-powered electricity plant that sits on the Mississippi River pumped an average of 20,000 tons of sulfur dioxide into the air per year between 2007 and 2010, according to an NAACP report. This byproduct contributes to acid rain, as well as chronic heart and respiratory diseases such as COPD, asthma, and emphysema.
The power company has not installed a sulfur dioxide monitor at this plant, but has spent $600 million on purifying "scrubbers" at its St. Charles County facility, west of St. Louis near the airport, where the population is 88 percent White.
In Missouri, 83 percent of the electricity comes from burning coal, which higher than the national figure of 50 percent. These coal power plants are the nation's and the world's chief source of air pollution. The Clean Power Plan – a component of the latest update to the Clean Air Act, which began in the 1950s – requires states to reduce their coal power plants' emissions by 30 percent of 2005 levels, over the next five years.
Neighborhoods that border power plants and refineries are known as "fenceline communities," and are almost always low-income, of color, or both.
The NAACP report grades and ranks the nation's coal-fired power plants based on how harmful they are to communities of color. Among the top 12 most hazardous plants, Black people accounted for 76 percent of the surrounding populations. Another study by the University of Minnesota found that people of color are exposed to 38 percent higher levels of nitrogen dioxide – a gas that irritates and weakens airways and aggravates existing heart and respiratory issues – than Whites. For families living in fenceline communities, such as Port Arthur, Texas, Dearborn, Mich., and Pittsburgh, Pa., cancers, heart, and lung conditions strike across generations.
Satoria Briggs, activist and member of the Hip Hop Caucus, knows that from first-hand experience.
"Moving into the Southeast side of Chicago…there's things I can't do because of my activity-induced asthma. But it's activity-induced – it shouldn't just be there. When there's piles of petcoke sitting around my neighborhood, that's directly affecting me," Briggs explained. "BP has a huge refinery where they have petcoke piles. The cancer rate is higher in this area. You're being affected. And because you're not going to say anything much, they'll throw you this and that."