Car Review: Lexus GS 350 F Sport
Frank S. Washington | 6/8/2015, 11 a.m.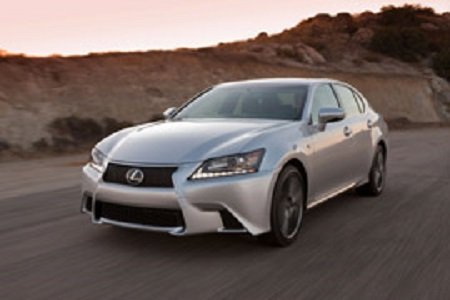 HOUSTON (NNPA) — After more than a week, it felt like we drove the Lexus GS 350 F Sport sedan through every one of the 600 square miles that comprise this city. And we only found a few irks to complain about.
Actually, we drove the Lexus GS 350 F Sport to New Orleans and back here. After 10 days and almost 1,000 miles, we came away with a healthy respect for the road worthiness of the midsize luxury sedan. Except for going over some rather spacious expansion joints on the causeways that slice through southern Louisiana, not once did any road noise make its way into the cabin.
Although the Lexus GS F Sport has an available rear-wheel-biased all-wheel-drive system, how often are you going to get inclement weather beyond heavy rain in this region? Anyway, that is a long-winded way of saying that we had a rear-wheel-drive model of the F Sport and it was just fine.
Still, the car had what Lexus called an adaptable variable suspension that came with its sport package. Settings were normal, sport, sport +, eco and snow. Even though regional gas prices ranged from $2.47 to $2.62, they were cheaper with cash, we set the car in Eco mode because of the distances involved on the trip.
That mode set throttle mapping and seat heating and climate control systems for optimal fuel economy. In ECO mode, the instrument meter lighting changed to blue. But the sport package is more than an extra setting, sport +, in the drive mode selector. We had a full tank of fuel when we left, we filled the tank again once we arrived and we filled it once more for the return trip. The visit to New Orleans included a side trip to Hammond, just North of Lake Pontchartrain, and the place we gassed up the second time.
Our test car had an EPA rating of 19 mpg in the city and 20 mpg on the highway. Considering the 1,000 miles we drove, it was relatively easy on fuel.
The sport package was comprised of chassis enhancements, a sport tuned suspension, 19-inch alloy wheels with summer tires, larger front brakes that were appreciated with all the sudden slowdowns from Interstate speeds because of traffic congestion and high friction brake pads. Our test car also had lane keep assist and a rearview camera.
Of course there were firmer springs, thicker stabilizer bars and special bushings.
Although our test car was not equipped with it, the Lexus GS 350 F Sport has available dynamic rear steer that can add up to two degrees of rear wheel turn that enhances cornering and lane changes.
No matter whether we were traveling at 80 mph or 8 mph, our 3.5-liter engine performed flawlessly. It generated 308 horsepower, 277 pound-feet of torque and it was mated to an eight-speed transmission. There was no herking or jerking, no searching for the correct gear and the car accelerated swiftly when needed.
We thought the side view mirrors could have been shaped differently; they didn't provide a wide enough view of what was on the side of the car. But the blind spot alert system made up for that lack. And in an age of portable electronic gadgets, we thought the car could have used more than one USB jack.