VIDEO: Baltimore officers break silence on riots, murder spike and Freddie Gray
They say their department is operating in reactive mode
Brooke Baldwin and Dana Ford | 6/10/2015, 11:30 a.m.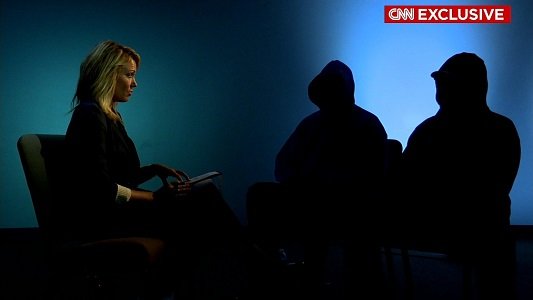 (CNN) — Forty-two people were killed in Baltimore in May, making it the deadliest month there since 1972.
When asked what's behind that number, a Baltimore police officer gave an alarming answer. Basically, he said, the good guys are letting the bad guys win.
"The criminal element feels as though that we're not going to run the risk of chasing them if they are armed with a gun, and they're using this opportunity to settle old beefs, or scores, with people that they have conflict with," the officer said. "I think the public really, really sees that they asked for a softer, less aggressive police department, and we have given them that, and now they are realizing that their way of thinking does not work."
He was one of two active Baltimore police officers who spoke to CNN on Tuesday about crime in their city. They also touched on the death of Freddie Gray, a young black man who died in police custody, and the riots that followed.
The officers were not given permission to speak from their department. Because of that, and in an attempt to allow them to talk candidly, CNN agreed on their condition of anonymity.
Both said the Baltimore Police Department is simply reacting to events instead of being proactive. They talked about feeling abandoned by their leadership and feeling scared -- not about being hurt, necessarily, but about being charged criminally for doing what they see as their job. Six officers have been charged in Gray's death, which has been ruled a homicide.
"Ultimately, it does a disservice to the law-abiding citizens. It does a disservice to the business owners. It does a disservice to everybody except the criminal element," the second officer said about operating in reactive mode.
He denied the existence of a work slowdown but said he couldn't promise proactive policing.
"Even though you have reasonable suspicion," he said, "nine out of 10 times, that officer is going to keep on driving."
City and police officials have repeatedly denied any stand-down order was given to officers after of Gray's death.
'They feel betrayed'
Worry has overtaken a lot of officers, and now morale is low, said Lt. Kenneth Butler, who heads a police union in Baltimore, the Vanguard Justice Society.
"They feel as though, if I make a mistake -- which we all do make mistakes -- then what is this administration going to do to me?" he told CNN's Miguel Marquez. "Am I going to be the next one to be suspended? Am I going to be the next one who is going to be criminally charged?"
One officer called the union leader to ask if he'd be liable if a suspect he was chasing ran into traffic and got hit by a car, Butler said. He couldn't answer the question, so the officer told Butler he'd stop pursuing suspects on foot for now.
Normally, officers would do their duty more robustly, Butler said, but they don't feel like their leadership has their back anymore. "A lot of guys ... they feel betrayed," he said.