Pressure builds for feds to 'ban the box'
Freddie Allen | 6/18/2015, 11 a.m.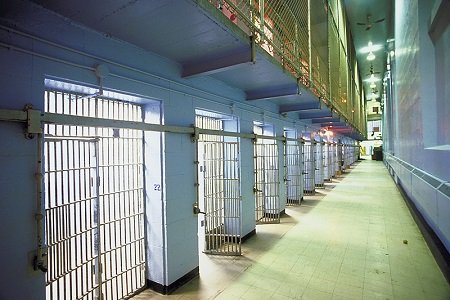 WASHINGTON (NNPA) — Seventeen states and Washington, D.C. have passed laws making it easier for ex-offenders to find jobs in the labor market. Now civil rights and community groups that advocate for returning citizens are pushing the White House to do the same.
Even though politicians on both sides of the aisle have warmed up to criminal justice reform and smarter sentencing policies, an estimated 70 million adults in the United States have arrests or conviction records and 9 in 10 employers conduct criminal background checks, according to a report by the National Employment Law Project (NELP), a workers' rights group.
The Sentencing Project, a group that has advocated for criminal justice reform nearly 30 years, called the United States "the world's leader incarceration with 2.2 million people currently in the nation's prisons or jails – a 500% increase over the past thirty years."
Blacks, who are nearly 13 percent of the U.S. population, account for 35.7 percent of state and federal prison population, compared to Whites who make up 32.8 percent.
"Our justice system is deeply unjust and unfair," said Wade Henderson, the president and CEO of the Leadership Conference on Civil and Human Rights, a coalition of more than 200 national civil rights groups. "We often focus on the incarceration rate and the impact that policing and sentencing have on communities of color, but the injustice of our system is much more widespread."
That's because the United States continues to punish people long after they have paid their debts to society, said Henderson.
Most people who are convicted of crimes return to their communities, often facing greater challenges to finding affordable housing, educational opportunities and jobs.
"These barriers make it incredibly difficult for people to rebuild their lives and become the contributing members of society that we want them to be," said Henderson. "As a result, millions of people are being left behind and left out."
When those workers are left out, the economy suffers.
"Economists estimated that because people with felony records and formerly incarcerated people have poor job prospects, the nation's gross domestic product in 2008 was between $57 and $65 billion lower than it would have been had they been gainfully employed," stated the National Employment Law Project (NELP) report.
"Federal action is what's right and is what's needed as a matter of fairness, but without addressing the employment needs of the massive numbers of people with records who are locked out of the labor market, the economy suffers as well," said Maurice Emsellem, the program director for NELP. "Especially in communities like Baltimore and elsewhere ravaged by criminal justice system."
Some of the biggest companies in the United States are taking notice and revising their hiring policies to provide greater opportunities to ex-offenders.
KOCH Industries, worth more than $100 billion, recently joined Wal-Mart, Target and Home Depot to "ban the box" on job applications.
According to the NELP, "There are a total of 17 states representing nearly every region of the country that have adopted the policies —California (2013, 2010), Colorado (2012), Connecticut (2010), Delaware (2014), Georgia (2015), Hawaii (1998), Illinois (2014, 2013), Maryland (2013), Massachusetts (2010), Minnesota (2013, 2009), Nebraska (2014), New Jersey (2014), New Mexico (2010), Ohio (2015), Rhode Island (2013), Vermont (2015), and Virginia (2015)."