Ravens rookie OLB Za'Darius Smith is excited to learn from Elvis Dumervill and Terrell Suggs
6/18/2015, 8:13 a.m. | Updated on 6/18/2015, 8:13 a.m.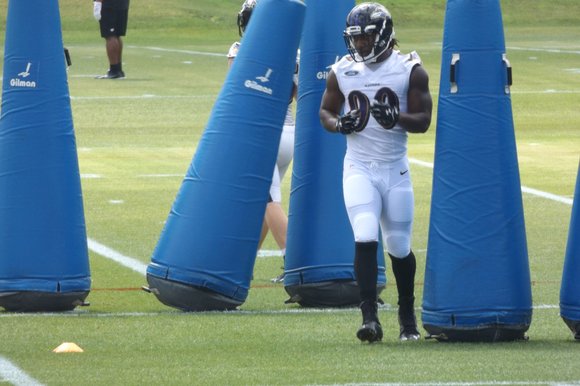 BALTIMORE,Md. — Much has been made about the departure of do it all outside linebacker Pernell McPhee via free agency. McPhee teamed with Terrell Suggs and Elvis Dumervil to form one of the more potent pass rushing trios in the NFL. The Ravens couldn't afford to keep McPhee so they went out and drafted Za'Darius Smith, a player that they feel has the same ability to play multiple spots in the front seven.
General Manager Ozzie Newsome and head coach John Harbaugh spoke about how much Smith resembles McPhee physically and visually. Smith is excited to get the opportunity to work with Suggs and Dumervil. Dumervil watched Smith excel at Kentucky and said that he really likes his strong work ethic. Coming to Baltimore is a great situation for Smith and he has already taken advantage of the opportunity to join two of the league's best pass rushers. Check out the video below to see what he has to say in an interview after day two of Raven's mini-camp.