The Baltimore Times Consultant, Ackneil Muldrow, honored by Bon Secours Hospital
6/25/2015, noon | Updated on 6/25/2015, 11:49 a.m.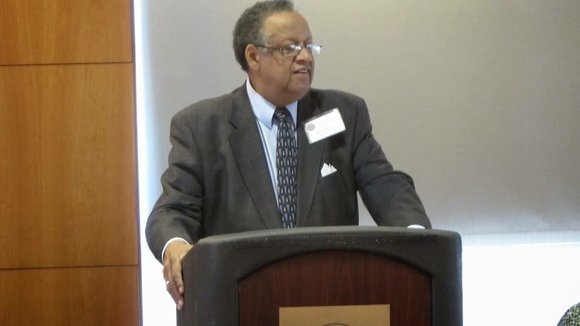 Local System Board Chair Ackneil Muldrow II, as honored by the Baltimore Business Journal on May 5, 2015, at a black tie event in downtown Baltimore as one of eight Outstanding Directors for 2015. Each honoree was selected for providing exceptional service, leadership and guidance his/her organization.
Mr. Muldrow has served as chair of both Bon Secours' Foundation and Baltimore Health System Boards (the latter, since 2014). Mr. Muldrow has been a fixture in Baltimore civic and community leadership roles for more than three decades, and shows no signs of slowing down.