Fat is back: New guidelines give vilified nutrient a reprieve
Carina Storrs | 6/25/2015, 8 a.m.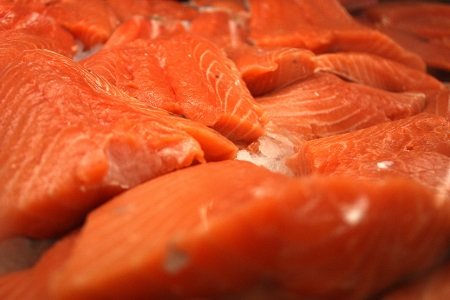 (CNN) — Fatty foods may be making a comeback. The latest version of the Dietary Guidelines for Americans, which is due out later this year, could contain a number of big changes in its recommendations, not the least of which is an exoneration of fat.
Hints of these changes come from a report earlier this year by the Dietary Guidelines Advisory Committee, a panel of 14 experts, on the latest scientific evidence on diet and health since the current Dietary Guidelines were published in 2010. The Department of Health and Human Services and Department of Agriculture will use the Committee's report to decide how to update the Dietary Guidelines, which they do every five years. In general, the guidelines can have sweeping effects on what Americans eat.
In the case of dietary fat, the committee did not find a health benefit to limiting the amount of total fat in the diet, whereas the 2010 and 2005 Guidelines stated that total fat should make up no more than 20% to 35% of total daily calories. The committee did recommend keeping the level of saturated fat, which is found in foods such as cheese, butter, whole milk and beef, to within 10% of total calories.
"We wanted the emphasis to be on fat quality rather than total fat, because the evidence really emphasizes that saturated fat is the driver of risk rather than total fat intake," said Barbara Millen, president of Millennium Prevention and chair of the Dietary Guidelines Advisory Committee.
The committee concluded that reducing saturated fat could lower the risk of heart disease if it is replaced with a type of "good" fat known as polyunsaturated fat, found in vegetable oils, such as soybean and corn oil, and fatty fish such as salmon and trout. However, replacing saturated fat with carbohydrates does not seem to reduce heart disease risk.
The committee also concluded that monounsaturated fats, found in oils such as olive and peanut oil, were probably also good for heart health.
The move away from recommended limits on total fat represents a sea change from four decades of nutrition policy, not just a departure from recent Dietary Guidelines, said Dr. Dariush Mozaffarian, dean of the Friedman School of Nutrition Science and Policy at Tufts University, who was not involved in the current report.
The recommendation about fat was not featured as prominently in the report as other conclusions, including that "(c)holesterol is not considered a nutrient of concern for overconsumption," Mozaffarian said. So he and Dr. David S. Ludwig, of Boston Children's Hospital, wrote a commentary about it that was published this week in the Journal of the American Medical Association.
"I think it is crucial for all government agencies to formally state that there is no upper limit on fat," Mozaffarian said. He said that includes HHS and USDA, which will decide whether to include the committee's conclusion in the Dietary Guidelines by the end of the year, as well as the Food and Drug Administration, which determines the nutrition information on food labels.