Mikulski announces her fifth term will be her last
3/3/2015, 1:23 p.m. | Updated on 3/3/2015, 1:23 p.m.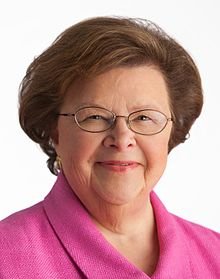 BALTIMORE — At Henderson's Wharf Inn in Fells Point, U.S. Senator Barbara A. Mikulski (D-Md.) announced she has decided not to run for re-election. Senator Mikulski, who will complete her 5th term in office in January, 2017, says she wants to focus for the next two years on working for her constituents and for the nation.
"Because every day, I want to wake up thinking about you -- the little guys and gals, the watermen, automobile workers, researchers, small business owners and families," Senator Mikulski said. "I want to give you 120 percent of my time with all of my energy focused on you and your futures. Because it's always been about you, never about me. That's what it takes to be a good senator by my expectations and by my standards."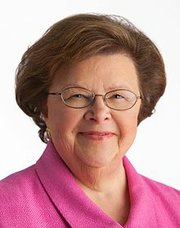 Senator Mikulski's prepared statement follows:
"It's great being here in Fells Point today where I spent a good part of my life and where I learned my values. Growing up in East Baltimore was growing up in an urban village where people lived, worked, shopped and worshipped. But it's not about what we did, it's about what we believed.
"It's the values I learned from my family -- my mother and father, from my church – the nuns and priests, and from the people in the neighborhoods themselves. It's where I learned about patriotism, the love of this country, and that you have to fight for and protect the freedom and opportunity it gives. Where I learned about neighbor helping neighbor through the genuine gestures and actions of people who were looking out for one another every day and in every way. Where I learned that we are all in this together as we witnessed young men and women go off to protect their country and helped care for the families they hoped to come home to.
"And it's where I learned about service from my mother and father who said, 'Good morning can I help you?' every morning when they opened the small neighborhood grocery they owned and ran. I still believe in 'Good morning can I help you.' That's the spirit of East Baltimore. It's how I was raised and how I still live every day.
"For me, service is about solving problems for my constituents. I could never put you or your needs on a back burner. With my own re-election on the horizon, I thought long and hard about how I want to spend the next two years – what is it I want to campaign for, for you or for me?
"I had to decide whether to spend my time fighting to keep my job or fighting for your job. Do I spend my time raising money or raising hell to meet your day-to-day needs? Do I spend my time focusing on my election or the next generation. Do I spend the next two years making promises about what I will do or making progress on what I can do right now.
"The more I thought about it, the more the answer became really clear – I want to campaign for you. That's why I'm here to announce I won't be seeking a 6th term as a United States Senator for Maryland.