A conversation with LaShonda Katrice Barnett
Author of 'Jam on the Vine' speaks at Enoch Pratt main branch on March 7
Laura Lee | 3/6/2015, 6 a.m.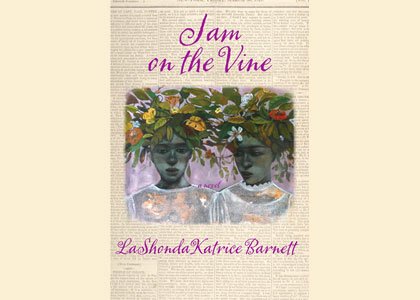 "Jam on the Vine," the debut novel by author LaShonda Katrice Barnett is a lush historical novel set at the turn of the 20th century that sheds light on black life in America post-emancipation. The story follows Ivoe Williams, the daughter of a Muslim cook and a metal smith from her humble beginnings in central-east Texas to her trailblazing career as a journalist and the first African American female newspaper publisher. Along the way Ivoe goes to college, discovers her sexuality and chronicles the injustices of Jim Crow.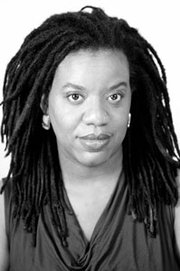 The Baltimore Times recently spoke to Barnett about her new book, boxing, and what she loves about Charm City.
BT: What inspired you to write 'Jam on the Vine?'
LKB: I come from a family that has always revered the black press. The black press really had significant import in my family when I was growing up. So I thought that I would build a novel in which an African American woman character starts her own newspaper.
BT: If you could back in time and meet a figure from history, who would that be?
LKB: Certainly Ida B. Wells who inspired my protagonist, Ivoe in "Jam." She's been a hero of mine forever. I remember that she was the first person that I wrote a black history report on in 3rd grade. I mean, she single-handedly took on an anti-lynching crusade at the end of the 19th century and really exposed all of the rumors and the accepted logic for why black men were supposedly being lynched. She was really a powerhouse. I'd definitely want to meet Ida B. Wells.
BT: You're very clear in the novel that Ivoe is gay. Why is her sexuality important?
LKB: I wanted to create a lesbian character on purpose because I feel that one of the ways American culture maligns black gay people, in fact all gay people, is by erasing us from history. So when I was writing this story I thought this is a prime opportunity to make thisL woman who launches a black newspaper also queer, just to point out the fact that black gay people have always been here.
BT: There's a scene in the book where the father, Ennis takes his youngest daughter to a music store where she is molested by police as Ennis helplessly looks on. Was that scene as hard to write, as it was to read?
LKB: Ennis is simply trying to buy a cylinder, what we call a record, for his daughter and because he is a black man who has money, he is accused of a crime he did not commit and his daughter is molested right before his very eyes and he can't do a damn thing about it.

My people actually come from the same area in Texas where the first half of "Jam" unfolds and those stories are prevalent. The ways in which— even after emancipation and even with freedom— the very fine line people always had to walk 24/7 because any act that was considered out of place could result in you losing your life. That was a very hard scene for me to write because I was very much in touch with the stories where family members and family friends were completely innocent and were embarked upon something very basic, something as simple as buying music and being caught up in a heinous situation like Irabelle and her daddy and the sheriff.