dreamMakerS help children cope when parents have MS
Stacy M. Brown | 3/6/2015, 6 a.m.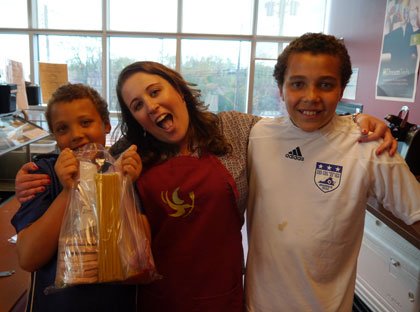 "Being a child of someone with MS is extremely stressful. MS symptoms can vary day by day and hour by hour," Rigney said. "My children have had
to be forced to grow up fast. They are often playing the role of caretaker to me when I am having rough days. They feel guilty if I have symptoms attending an event of theirs. It is hard for them to explain this to their peers. They are a lot of misconceptions about MS and its prognosis."
Also, Rigney said that many with MS have even had a difficult time getting a proper diagnosis because individuals may have experienced unique symptoms or the disease may not have appeared on an MRI early enough.
She said it's important to meet others with MS so sufferers won't feel alone.
"Education is the key to spreading the word about MS. I am in a multicultural family. I am white and my children are half white and half black," Rigney said. "It has an impact because I do agree that there is little awareness in general of MS, but even more in vulnerable communities. It is important that all populations are aware of MS so that they can recognize it when it occurs. Early treatment makes a huge difference."

For more information about dreamMakerS, visit www.msdreammakers.org.