Verizon hosts statewide Black History Month celebration
3/6/2015, 6:29 a.m.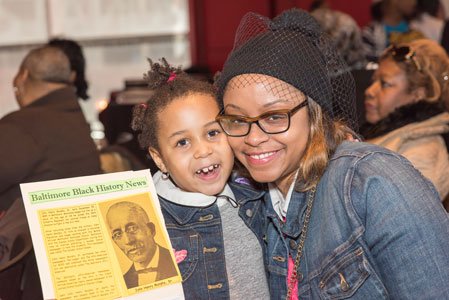 BALTIMORE — Verizon hosted its 6th annual Black History Month open house for guests of all ages at the Reginald F. Lewis Museum in downtown Baltimore on Saturday, February 28, 2015. The event was free and open to the public.The museum, which is celebrating its 10th anniversary, is a leading resource for information and inspiration about the lives of African-American Marylanders from the state's earliest history to the present and future. During the open house, visitors took the opportunity to explore the museum, visit vendor tables and participate in a full day of activities. The program included entertainment, speakers, and a special recognition of community leaders, innovators and essay contest winners.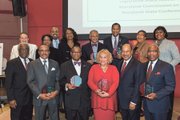 Black History Month Essay Contest Winners from various Maryland schools received Certificates of Excellence. The winners were Sarah Campbell, 2nd Place, High School; Cassandra Ferrante, 1st Place, High School; Jack Humphreys, 3rd Place, Middle School; Abrar Sheikh, 1st Place, Middle School; and Jaiden Nguyen, 1st Place, Elementary School.
Key Marylanders and innovators were honored at the Black History Month event. The 2015 Honorees include: Joy Bramble, owner/publisher of The Baltimore Times; Vince Canales, president of the Maryland Fraternal Order of Police; Wanda Draper, director of programming/public affairs, WBAL-TV 11; Solomon Graham, founder of Quality Biological Incorporated; Rev. Dr. Cleveland Mason II, president of the United Baptist Missionary Convention; Glenard S. Middleton, Sr., executive director of Maryland Council 67 and president of Maryland Public Employees, Local 44; Wannetta Thompson, executive director of GVCA Outreach, Inc.; Rev. Dr. Jonathan Weaver, founder of The Collective Empowerment Group; Dr. David Wilson, president of Morgan State University;Janice Wilson, president of the Charles County Branch NAACP; and A. Skipp Sanders, Ed.D., executive director of the Reginald F. Lewis Museum