Report: University of Oklahoma student apologizes for racist chant
Eliott C. McLaughlin | 3/11/2015, 6:06 a.m.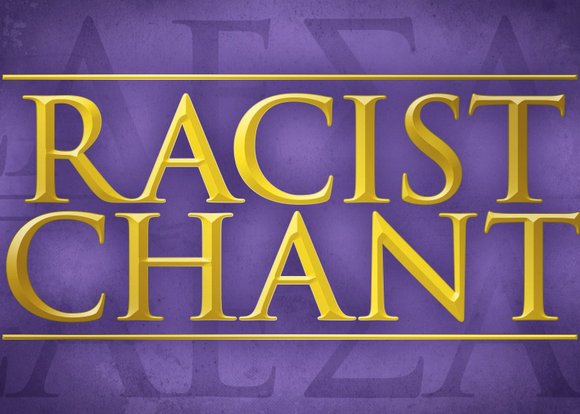 (CNN) — One of the two University of Oklahoma students expelled for their role in leading a racist chant has issued an apology, The Dallas Morning News reported.
"I am deeply sorry for what I did Saturday night. It was wrong and reckless. I made a horrible mistake by joining into the singing and encouraging others to do the same," Parker Rice said in a statement printed by the newspaper.
Earlier Tuesday, Rice and another student were expelled over their alleged "leadership role" in a racist chant by Sigma Alpha Epsilon fraternity members, a decision that President David Boren says speaks to his school's "zero tolerance" policy for such "threatening racist behavior."
The decision comes two days after a video of frat members singing a racist song surfaced and hours after Boren told CNN he would suspend or expel the group's ringleaders if at all possible.
"At this point, all I can do is be thoughtful and prayerful about my next steps, but I am also concerned about the fraternity friends still on campus. Apparently, they are feeling unsafe and some have been harassed by others. Hopefully, the university will protect them," Rice reportedly said in his apology.
Already, the Greek letters sigma, alpha and epsilon have been removed from the frat house's facade, the house will be closed as of midnight Tuesday and the university will board up the windows, following up on separate decisions by the university and the SAE national headquarters to shutter the Oklahoma chapter, Boren said.
Rice has not responded to multiple requests from CNN for comment.
"For me, this is a devastating lesson and I am seeking guidance on how I can learn from this and make sure it never happens again. My goal for the long-term is to be a man who has the heart and the courage to reject racism wherever I see or experience it in the future," his apology read.
The video and its fallout
It was only a nine-second clip, but the backlash has been disastrous.
Party-bound students are seen on a bus clapping, pumping their fists and laughing as they chant, "There will never be a ni* SAE. You can hang him from a tree, but he can never sign with me. There will never be a ni* SAE."
After the campus organization, Unheard, and the school newspaper received the clip via anonymous messages and publicized it, the university and the fraternity's national chapter acted swiftly to shutter the SAE house in Norman. Boren promised the university's affiliation with the fraternity was done.
"I was not only shocked and disappointed but disgusted by the outright display of racism displayed in the video," said Brad Cohen, the fraternity's national president. "SAE is a diverse organization, and we have zero tolerance for racism or any bad behavior."
Still, it could get worse. Oklahoma may not be the only source of embarrassment for the fraternity.
"Several other incidents with chapters or members have been brought to the attention of the headquarters staff and leaders, and each of those instances will be investigated for further action," SAE said.