Life in Baltimore: Weaving the stories of women's lives
Brenda Bowe Johnson | 3/13/2015, 8:34 a.m.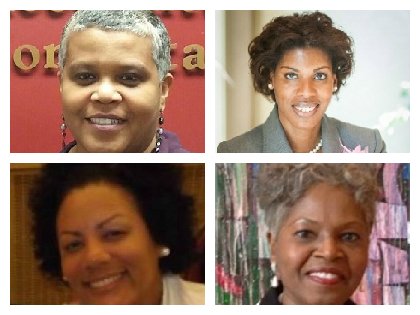 continued — King, King & Associates is a full service accounting and management consulting firm providing services such as tax preparation & defense, auditing, accounting and business advisory services. Over the past twenty-four years, the Kings can be seen during the tax season with" Tax Questions" on WBALTV-11. The office is located at 124 Slade Avenue.
Another young woman who has followed in her father's footsteps is Dr. Cassandra D. Burnett, general dentist. Dr. Burnett is the daughter of Dr. Sidney O. Burnett and Mrs. Faye V. Burnett. She graduated from Western High School, Towson State University and Howard University College of Dentistry. Currently Dr. Burnett practices dentistry in the city of Baltimore. She is on the faculty at the University of Maryland, School of Dentistry in the PLUS clinic treating those individuals who are infected with the HIV/AIDS virus. Dr. Burnett states, "Dentistry is a second career for me. My career began as a Community Health Educator which was rewarding, however, I believed I could expand my reach of helping the community outside of just educating them about the importance of healthcare, but treating their ailments in hoping to make them a whole and healthier person. Oral healthcare, which is many times overlooked, affects the entire body and is an extremely important part of the overall health and wellbeing of a human being. Treating patient's oral needs and seeing how it improves other areas of their health, appearance, and life is truly gratifying,"
Dr. Burnett has memberships in the American Dental Association, Maryland State Dental Association, Baltimore City Dental Association, and Maryland Dental Societies. She is also a member of Rho Xi Omega Chapter, Alpha Kappa Alpha Sorority, Inc. in which she participates on committees that volunteer throughout the city and metropolitan area to help those persons less fortunate, provide scholarships to deserving students attending higher level educational institutions, and to improve the community as a whole. The quotation Dr. Cassandra Burnett lives by "If I can help somebody as I travel along the way, then my living shall not be in vain."

A full time Real Estate professional serving Baltimore and the surrounding counties is Damiane Hurtt Cain, daughter of the late Preston T. Hurtt and Mrs. Yvonne (Hurtt) Moten. She graduated from Western High School and University of Maryland Baltimore County with a Bachelor of Science degree in Information Systems Management. After working as a marketing analyst for a Fortune 500 company in Chicago, Damaine obtained a MBA from the University of Pittsburgh, Katz Graduate School of Business. After years in corporate America and while her children were young, she pursued real estate investing, and enjoying real estate and helping people. Currently, as a business professional with a vast knowledge of business and marketing, Damaine has the privilege of educating first time home buyers, and helping many clients purchase and sell homes.
Damiane is a member of Alpha Kappa Alpha Sorority, Inc. She is also a long-time member of New Psalmist Baptist Church. She is a wife and mother of two teenagers and very actively involved in her children's schools and athletic clubs. Damiane's quote to live by is "Faith is taking the first step even when you don't see the whole staircase." Martin Luther King, Jr.