Ronald A. Crutcher named 10th president of University of Richmond
3/17/2015, noon | Updated on 3/15/2015, 11:24 p.m.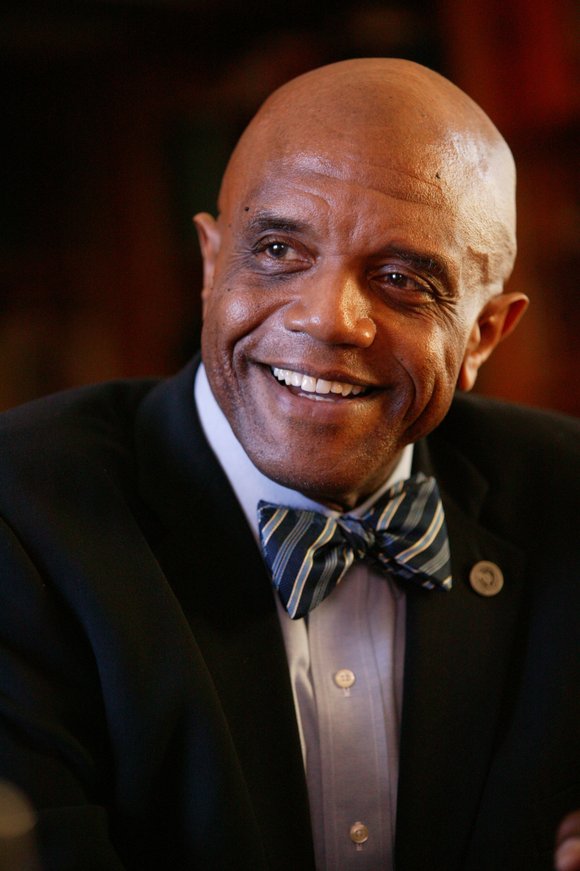 Richmond-Va. — The Board of Trustees of the University of Richmond has elected Ronald Andrew Crutcher – a national leader in higher education, a distinguished classical musician, and an accomplished administrator – as the institution's 10th president. Crutcher will take office on July 1.
"The Board is thrilled to have Ron Crutcher as the University's next president," said Patricia L. Rowland, W'77 and GB'81, rector of the board of trustees. "He embodies the excellence that defines the University and is deeply committed to the teacher-scholar model that allows Richmond to make a transformational difference in students' lives. He brings to Richmond's presidency more than four decades of academic and administrative achievement at a diverse range of institutions. We believe he will provide outstanding leadership to continue the University's strong trajectory and standing among the nation's leading institutions."
Crutcher is President Emeritus of Wheaton College (MA). During his tenure as president (2004-2014), he raised the institution's profile, increased enrollment and diversity of the student body, created new interdisciplinary faculty positions and new programs in film and new media studies, bioinformatics, neuroscience and business and management and ensured the institution's financial stability during a challenging economic period for all of higher education. During that time, Wheaton students also garnered prestigious academic honors including four Truman Scholarships, three Marshall Scholarships, two Goldwater Scholarships and two Rhodes Scholarships. Wheaton also consistently ranked among the top Fulbright Scholarship producers among liberal arts colleges, winning 71 Fulbright scholarships in the 10-year period.
He oversaw – from design to completion – the largest capital project in the college's history, a $46 million science center. He also led the most successful campaign in Wheaton's history, which secured $137.6M during a severe economic downturn, passing the $120M goal more than a year ahead of schedule. The campaign engaged 72 percent of alumni and raised significant funds for scholarships, athletic facilities, academic facilities, internships and faculty-mentored research. Crutcher also strengthened ties between the college and the surrounding community.

From 1999-2004, he was provost and executive vice president for academic affairs at Miami University of Ohio.

"It is an exceptional honor to be named president of the University of Richmond," said Crutcher. "This has long been a place of academic excellence, and it is also a place of substantive progress on issues that all of American higher education is seeking to address such as ensuring access to educational opportunity to the most promising students of all backgrounds. Much that animates Richmond has animated my own work over decades, and I look forward to working with the University community to build on Richmond's remarkable foundation."
Crutcher currently serves as co-chair of LEAP (Liberal Education and America's Promise), the Association of American Colleges & Universities' national campaign to promote wider understanding of the importance of liberal education in preparing students for careers and citizenship. He writes and speaks widely on the value of liberal education and the democratic purposes and civic mission of higher education. He has also served on the Board of the American Council on Education (ACE) and the Fulbright Association and was Chair of the Association of Independent Colleges and Universities in Massachusetts.