#BlackGirlsMatter right here in America
Walter Fields | 3/19/2015, 6 a.m.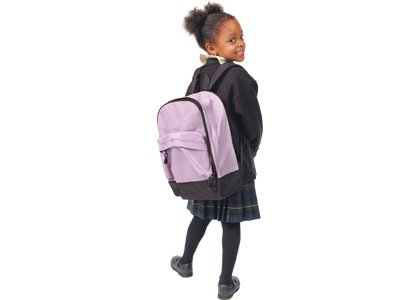 (NNPA) — Every morning, when I fix my teenage daughter breakfast and drop her off to school, she reminds me that #BlackGirlsMatter. Her journey has not been easy; made all the more difficult by an experience, beginning in middle school and persisting to high school, that threatened to crush her dreams by denying her access to classes education professionals deem critical to demonstrate college readiness. Had it not been for the advocacy of her parents, and the threat of litigation, my daughter would have been cast aside and surrendered to a curriculum that was not simply less challenging, but inadequate by the standards of competitive colleges and an increasingly analytical and technical workforce. Today, in her junior year, she remains one of only a handful of Black girls enrolled in advanced honors and advanced placement classes in her public high school, Columbia Senior High School in suburban Maplewood, N.J.
My daughter's story is neither unique or an aberration. It is the reality facing Black girls in America. This is what the recently released report Black Girls Matter: Pushed Out, Overpoliced and Underprotected confirms. The Center for Intersectional and Social Policy Studies at Columbia University and the African American Policy Forum, authors of the report, have provided the nation with a powerful narrative of the dilemma of Black girls in our country. The report describes the disproportionate punishment meted out to Black girls in school, with data showing that they are suspended six times the rate of white girls as 'zero tolerance' policies hit with racial precision. Black girls also receive more severe sentences than other girls when they enter the juvenile justice system and are the fasting growing population in the criminal justice system. They are also victims of bullying, sexual harassment and violence in school. Our girls are being pushed out but there is little public alarm, policy focus or media attention to their marginalization. Unlike our understandable focus on Black boys, as seen in President Obama's 'My Brother's Keeper' initiative, our girls are being left to fend for themselves. And we are losing them.
Black girls suffer the discriminatory equivalent of hypertension. Racially based gender bias is a silent killer. It infests the spirits of girls with self-doubt and feelings of inadequacy, and early on narrows their possibilities. Black girls mostly suffer in silence, absorbing the blows, but incurring significant psychological damage along the way. Bright lights are extinguished early as Black girls encounter institutional bias in school buildings where their uniqueness, in everything from hair to dress to personality, is deemed anti-social and popular culture bombards them with stereotypes of Black females ranging from helpless to raging anger or hyper-sexualized. The intelligent, inquisitive, creative, caring and beautiful Black girl is virtually an urban myth in America when the imagery of them on the cultural landscape is surveyed.
Making matters worse is a nation that hides the suffering of Black girls from public view. Perhaps that is why I find President Obama's recently announced 'Let the Girls Learn' initiative so disappointing. The White House looked beyond the shores of this nation to launch a global offensive for girls when if they simply Googled a zip code in Washington D.C., they would find Black girls deserving of its attention and policy focus. This might simply be the result of an African-American father who has not had to wrestle with his daughters feeling inadequate or experienced seeing pained expressions of silent suffering given that his children have been fortunate to be shielded by much, given the President's privilege and position. It is, however, a glaring omission by the Obama administration that defies what we know to be the experiences of Black girls in America. We need not search the world for girls in need when our children stand before us broken, rejected and yearning for recognition.