Apple invests over $40 million in HBCU technology talent to improve diversity
Andrea Blackstone | 3/20/2015, 5 a.m.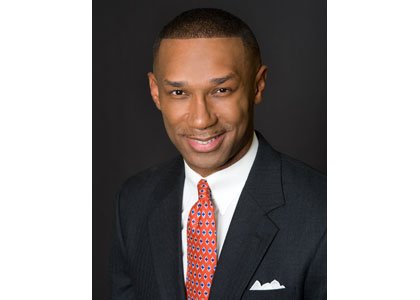 On March 10, 2015, Apple and the Thurgood Marshall College Fund (TMCF)— a Washington, D.C.-based non-profit organization— announced Apple's multi-year commitment to make over $40 million in investments to HBCU technology students. TMCF supports students enrolled in publicly supported historically black colleges and universities (HBCUs), including Howard University. The partnership with Apple will entail identifying, supporting and attracting students who strive to work in technology fields.TMCF currently provides direct support to approximately 2,500 students through awarding full tuition scholarships, providing leadership training and development and
offering internships. Johnny C. Taylor, Jr., president and CEO of TMCF, described the new relationship with Apple as "perfectly symbiotic."
"The biggest focus is jobs. Scholarships, internships, and mentorship should produce full-time jobs at Apple," Taylor said. "Apple is going to get what it needs, which is a highly talented, diverse workforce. In our community, what it is going to do is give students who desire to participate in that very lucrative tech industry an opportunity to get in, and the real message is they can serve as examples for younger students who are in school contemplating what they want to do."
Taylor explained that Apple wants to encourage students who desire to build their own businesses to become involved in the app development space. The app development ecosystem is reportedly comprised of 99 percent Caucasians and Asians.
An additional component of the partnership will involve participation of HBCU faculty members. Since they are responsible for producing a pipeline of qualified talent, instructors will visit Apple's Cupertino, Calif. campus. The educators will interact with Apple's technology engineers, while gaining up-to-date industry knowledge.
"What I love about this program is that it also helps build the capacity for HBCUs to prepare their students to compete for jobs on the West Coast. We have to ensure that Apple talks to our faculty and says to them your curriculum should look more like this. This is what we're looking for when you deliver a student to our door," Taylor said. "Some people almost naively think that you can just deliver up a 3.8 student from any school with a computer science degree and they should be able to get a job at Apple. And if they don't, it's because Apple was racist. They just don't understand that a 3.8 in the wrong programming language doesn't translate."
Apple's partnership with TMCF and investment in HBCU students will positively impact the entire HBCU landscape.
"At TMCF, the quote is over $40 million dollars. It is the largest, single gift made exclusively to HBCUs," Taylor said. "TMCF offers a number of different types of scholarships, but for this particular program, we are going to select juniors only who have a 3.5 or better GPA in tech-related majors."
For the student portion of the program, the application window is scheduled to occur in the fall. Student programs will not take effect until January 2016. The faculty component will start immediately. The first group of HBCU faculty members will visit Cupertino this fall.
Taylor noted that Apple's commitment to HBCUs is not a civil rights initiative or an affirmative action program.
"Apple has said every student who comes through this program has to be competitive, not black and competitive, but competitive. The only point that Apple is making, which I think is critical, is we have spent all of our time only fishing in the ponds that include Stanford, Yale and Harvard, so we are missing some really talented people. Let's go cast our net a little bit wider, because we are missing people who are eminently qualified," Taylor said.
To learn more about TMCF and the new partnership with Apple, visit: www.thurgoodmarshallfund.net