March Madness: Race, sports and money
Everett L. Glenn | 3/24/2015, 2 p.m.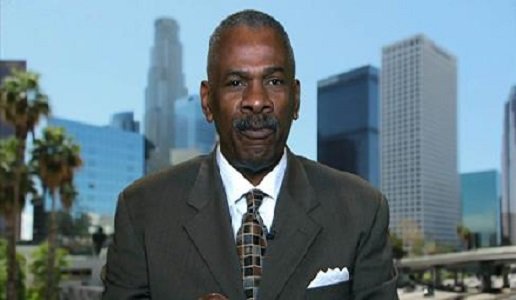 (NNPA) — The NCAA men's basketball tournament, better known as "March Madness" is back.
A total of 68 teams compete in a single-elimination game format highlighted by the "Sweet 16," the "Elite 8" and the "Final Four" from which a champion is crowned.
The 31 conference winners are awarded automatically berths. Another 37 teams are determined by a selection committee that chooses the best of the remaining teams. Forbes estimates that each victory is worth roughly $256,000 and a trip to the Final Four is worth $9.5 million for three weeks of basketball.
CBS and TBS paid the NCAA $10.8 billion for joint broadcast rights to the tournament. Along with the steep price tag comes revenue from broadcasting the tournament, both on television and via other media outlets. CBS is estimated to have raked in about $620 million from TV advertising alone, while revenues from "non-traditional" sources were reportedly up 20 percent.TV money for the NCAA basketball tournament is on top of conference deals. The Big-10 deal will pay each school $45 million annually. Pac-12 schools will each receive between $25-30 million annually under their new deal. Big 12 schools will each receive $20 million and each ACC school $17 million under their new deals.
Conference tournament play leading up to March Madness is also lucrative. The ACC tournament will generate more than $25 million in economic impact to Greensboro, where more than 25 percent of the population lives below the poverty level. The Pac-12 basketball conference will create an economic impact between $25 million and $27 million. The Big-10 tournament will generate double digit-millions for Indianapolis, ranked ninth among the poorest cities in the U.S.
On the mid-major level, the MAC tournament is predicted to generate $14 million in economic impact to the city of Cleveland. A decade ago, Cleveland was considered the poorest big city in the U.S. and today, just one city of at least 250,000 people has a higher poverty rate than Cleveland. The MVC tournament is projected to generate more than $16 million in economic impact to the city long regarded as one of the poorest cities in the U.S., with a 32.3 percent poverty rate also considered one of the nation's most dangerous cities.
Led by the highest single-season payout in history, Duke's Mike Krzyzewski at $9.6 million, 35 coaches are pulled down more than $1 million in 2014. Most of them will also pocket 6-figure bonuses tied to remaining with the school and tournament performance. Virginia's Tony Bennett leads the way with a maximum bonus of $1.4 million on top of a $2.2 million base salary. A dozen or so coaches, all White, earn $2.5 million or more per season, not counting benefits, incentives or any of the perks coaches routinely receive.
On the first Monday in April one coach will emerge with a celebratory strand of net and the national championship. Many more, if history holds, will cash in with new or considerably sweetened contracts. In 2006, for example, the coaches of six of the tournament's Elite Eight teams parlayed their success into new deals.