I had a heart attack
George E. Curry | 3/25/2015, 6 a.m.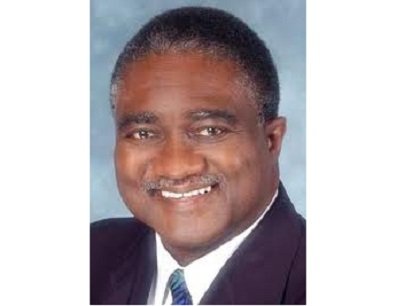 (NNPA) — Nothing was more startling than when a cardiologist looked me directly in the eyes and said matter-of-factly: "It looks like you had a heart attack." I was dumbfounded. When? Where? How much damage was done? Why didn't I know it?
It certainly didn't feel like I had suffered a heart attack.
I had just covered and participated in the 50th anniversary of "Bloody Sunday" in Selma, Ala. The ceremonies had special significance to me because as a senior at Druid High School in Tuscaloosa, I had participated in the last day of the march in Montgomery, where I saw James Baldwin and Harry Belafonte for the first time.
Ann and I arrived a day early, had dinner with Susan Gandy, the youngest of my three sisters, who had driven over to Montgomery from Tuskegee with her husband, Iverson, Jr., and my neice, Rachel.
In addition to covering the president's speech Saturday, I had received a Freedom Flame Award that night and on Sunday morning was one of the speakers at the Martin and Coretta King Unity Breakfast. I walked across the Edmund Pettus Bridge on Sunday and completed my writing and editing for the NNPA News Service on Monday.
We stopped in Buford, Ga. Tuesday en route back to Washington, D.C. to visit Ann's son, Derek Ragland; his wife, April, and our grandkids, Austin, 5, and Autumn 1.
On Wednesday night, I felt a slight pain in my chest, but dismissed it as indigestion. It continued Thursday night. When the pain persisted Friday night, Ann insisted on taking me to the hospital and I acquiesced.
We ended up at Emory Johns Creek Hospital. To Ann's disbelief, I grabbed my iPad mini, a book, my charger, and a notebook as we headed out of the door. I know how long the wait can be in emergency rooms and did not want to be without reading material if I became trapped in the waiting lounge.
But once my symptoms were shared with the intake nurses, I was whizzed through the paperwork and placed in a room to wait for a doctor, to be administered an EKG and, of course, give blood.
"We're going to keep you overnight to see what's happening," the attending physician told me. From the way he said "keep me," I deduced that they were not keeping me around just to get to know me better. Something was amiss and I wasn't sure what it was. I was wheeled into a private room in the Intensive Care Unit, where I was closely monitored around the clock, had blood extracted – usually at ungodly hours – and hooked up to a series of instruments. A hospital is not place to get sleep; it's the only place in the world where they wake you up to give you a sleeping pill.
I was told around midnight that at 7 a.m. Saturday, a stent would be inserted into my heart to unblock a clogged artery. At the age of 50, I had a triple bypass. I had played quarterback at Druid High and Knoxville College and neither drank – not even wine – smoked nor used illicit drugs. Yet, an athletic past and clean living were not sufficient. I was the son of the South and I had grown up in a family where our grease was cooked in grease.