I had a heart attack
George E. Curry | 3/25/2015, 6 a.m.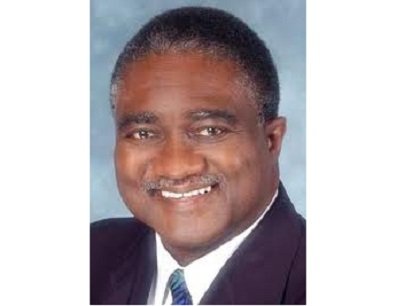 continued — Now, 18 years later, I was told that of the three bypassed arteries, one was completely blocked, one was 97 percent blocked, and one was functioning fine. The surgery itself was not as dramatic as the bypass, which required the heart to be stopped temporarily. This time, the cardiologist made an incision in my groin, placed a stent over a balloon catheter and slid it into the heart muscle to improve blood flow. I was awake, but did not feel any pain.
From there, the ICU nurses — especially Glenn, Rene, KayLee and Shig — took fantastic care of me. They could not have provided better care, even if that meant waking me constantly.
I had a follow-up visit and a stress test with Dr. Jigishu Dhabuwala at the North Atlanta Heart and Vascular Clinic before being released to the care of Dr. Boisey O. Barnes, my regular cardiologist in Washington. I spoke with Dr. Barnes during this period and before I returned home, he had already discussed getting me into a heart rehabilitation program and enrolling me in a Harvard study to prevent second heart attacks.
After writing about my bypass 18 years ago, Bill Pickard, a Detroit businessman, said I had probably saved his life because he took some immediate steps to improve his health after reading about my challenge in Emerge magazine.
At the urging of "Uncle Mike" Fauvelle of Setauket, N.Y., I am writing about my second close call with death, hoping that it, too, will prompt you to not only pay closer attention to your health, but be aware of the small signs of trouble and do something about it immediately if you sense something is awry.
George E. Curry, former editor-in-chief of Emerge magazine, is editor-in-chief of the National Newspaper Publishers Association News Service (NNPA) and BlackPressUSA.com. He is a keynote speaker, moderator, and media coach. Curry can be reached through his Web site, www.georgecurry.com. You can also follow him at www.twitter.com/currygeorge and George E. Curry Fan Page on Facebook. See previous columns at http://www.georgecurry.com/columns.