Increased black home ownership would slice wealth gap
Freddie Allen | 3/26/2015, noon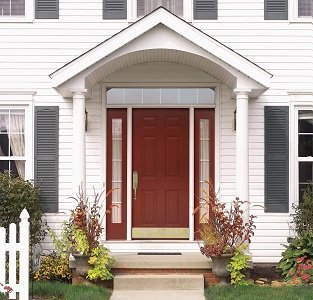 (NNPA) — Researchers studying the affects of public policy on the racial wealth gap estimated that the median wealth of Black households would rise 451 percent if Blacks owned homes at the same rates as Whites.
"With policies that advance the rate of Black and Latino homeownership to the same rate as White households, Black median wealth would more than quadruple and Latino media wealth would more than triple," said Catherine Ruetschlin, a senior policy analyst at Demos, a public policy group that advocates for political and economic equality.
A joint effort by Demos and the Institute on Assets and Social Policy (IASP), a research group that advocates for economic opportunity, security and equity for individuals and families, detailed the key factors in housing, education, and the labor market that have contributed to the racial wealth gap for generations.
The report by said that the median Black household had $7,113 in wealth holdings compared to the median White household, which had $111,146 in wealth holdings in 2011.
"Black households hold only 6 percent of the wealth owned by White households, which amounts to a total wealth gap of $104,033, and Latino households hold only 8 percent of the wealth owned by White households, a wealth gap of $102,798," stated the report. "In other words, a typical White family owns $15.63 for every $1 owned by a typical Black family and $13.33 for every $1 owned by a typical Latino family."
According to the report if public policy eliminated racial disparities in income, the median Black wealth would grow $11,488 and if disparities in college graduation rates were eradicated, median Black wealth would grow $1,313.
Thomas Shapiro, the director at IASP, said that the racial wealth gap is one of the most critical issues as the United States moves into the 21st century. Shapiro said that researchers designed a new tool called the "Racial Wealth Audit," to get a real, objective handle on the impact of policy on wealth accumulation in the United States and what the racial wealth gap really looks like.
Tamara Draut, the vice president of policy and research at Demos, said that while researchers and policy analysts have been heartened by the burgeoning debate surrounding rising inequality in the United States and the implications that it has for all of our standards of living, the underlying racial divide that underpins so much of the inequality in this country is less understood and less talked about.
"In addition, Black and Latino college graduates saw a lower return on their degrees than White graduates: for every $1 in wealth that accrues to median Black households associated with a college degree, median White households accrue $11.49," stated the report.
Black families also experienced lower returns on the income that they earned, when compared to White families.
"If households of color had the same wealth returns estimated for White families with similar incomes, the racial wealth gap would decrease by 43 percent," said Tatjana Meschede, the research director at IASP. "To make progress in closing the racial wealth gap, policies need to address both income inequality and differential wealth returns to income."