How Green Is Your House?
An eco-friendly approach to home care
(Family Features) | 3/30/2015, 2 a.m. | Updated on 3/29/2015, 10:13 p.m.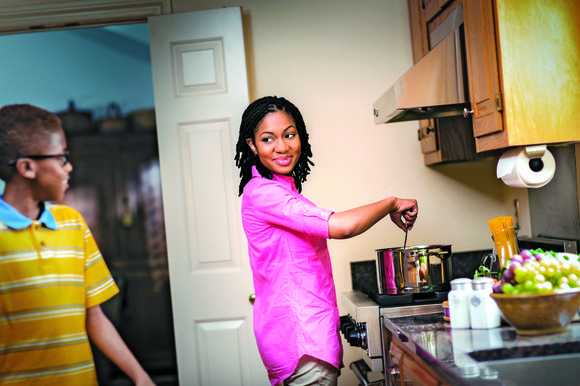 continued — When evaluating whether a product is "green," be wary of eco-labels, which are not regulated and may contain misleading information designed to downplay a product's true impact. The Federal Trade Commission created the Green Guides to set standards for truth in advertising; however, there is broad scope and consumers may still need to do some research to understand why a package has a green message on its label.
Ultimately, it's important to consider all aspects of the product's development, from research and manufacturing to packaging and distribution. For example, an earth-friendly cleanser packaged in a bottle using recycled plastic is more green than one that is not.
Recycle Like a Pro
Living green isn't just about saving energy. Sustainable living also means putting earth-friendly practices in place throughout your home, such as recycling. With these tips you can make recycling easier for the whole family.
Establish collection bins to make it easy to gather all your recycling in one place. The number of bins you need depends on your city's guidelines for sorting. If no sorting is required, a single bin will do. Otherwise, use different colored bins to make it simple to sort paper, aluminum, glass, etc.
Most families find the kitchen is a primary source of recyclable goods. If space is at a premium, keep a smaller collection bin in the kitchen that can be easily transported to a sorting station in a larger area, such as the garage.
Don't forget to recycle in other rooms, too. Many common bathroom items, such as shampoo and soap bottles, and even cardboard toilet paper tubes, can be recycled.
Remember that recycling can also come in other forms, like donating unwanted clothing to charity or using leftover water to quench thirsty plants or freshen the dog's bowl.
Be sure to rinse away any food or liquid residue from containers to manage odors and keep your recycling area tidy and odor free.
Maximize your bin space by compressing cans and bottles.