Succeeding while black: Five ways to avoid altercations with police
Matthew R. Drayton | 5/1/2015, 5:34 a.m.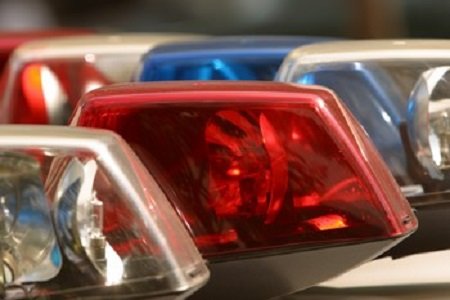 During the past few months there has been numerous incidents— some tragic— where police officers were accused of brutality and abuse of power against African Americans, including Ferguson, South Carolina and New York being the most well known. Some of the incidents were caught on video.
There are nearly 780,000 sworn officers in the United States protecting and serving 319 million Americans. Police officers have a very difficult and stressful job, but that is no excuse to use excessive force. However, we must take into account what these officers go through and understand that all police officers aren't bad.
I have been in situations where I could have easily gotten into confrontations with police officers. Years ago, I regularly worked with local and state police officers in major cities throughout the U.S. I can tell you first hand that there are some police officers that are prejudiced or egotistical, and some that have their own agendas. I remember arriving in Texas to meet and work with local police there. When I reached out to shake one of the officer's hands, he refused! Later during that same trip, I was almost arrested because the same police officer who wouldn't shake my hand, failed to tell a group of his fellow officers who I was as I approached them.
On another trip to California, a police officer stood two feet in front of me and stared me down while I waited to meet with the Deputy Police Chief. I had never met this officer before, nor did I do anything to him to warrant the stare he was giving me. In both Texas and California, I was the only African American in the group; my co-workers were not subjected to the same treatment. In both cases, I had no choice but to work through whatever issues those police officers had with me. I did not respond to their behavior towards me, and worked more closely with the officers who reached out to me than the ones who didn't. In the end, we successfully finished our work in both cities, and
I made some new friends in law enforcement.
My experiences with the police were not all bad; in fact there were more positive experiences with them than negative ones. I realize some of my circumstances and encounters with the police were of a different nature than being pulled over for a routine traffic stop, but the two situations I mentioned above were intense and could have easily become confrontational. I have been stopped and pulled over by the police numerous times over the years, and I can honestly say, I have never been mistreated by a police officer. The following tips have worked for me when I have had encounters with police officers in the past. Hopefully they can help you too.
Obey the law: If you are breaking the law in any way; it's only a matter of time before you have to deal with the police. Turn on your flashers, drive slowly and pull over to a well-lit busy area if you are pulled over. Cooperate if you are being questioned or arrested to avoid any physical confrontation.